Xiaomi To Launch MIUI 7 In India On Aug 19 | TechTree.com
Xiaomi To Launch MIUI 7 In India On Aug 19
There are rumours expecting the Redmi 2 Prime to be launched on Aug 19 along with MIUI 7.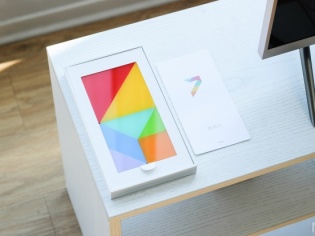 It's been nearly a year since MIUI 6 has been launched and the Chinese manufacturer is all set to unveil its upcoming OS on Aug 13 in Beijing along with an Indian event showcasing the global ROM on Aug 19.
The event takes place in New Delhi and this will basically be the unveiling of the global variant of MIUI 7 which will come bundled in the Google Play Services.
However, MIUI 7 might not be the only thing launched on Aug 19th. There are rumours surfacing about the Redmi 2 Prime being launched in India as we are already aware that the device has been listed on Amazon India and it's possible that Xiaomi intends to launch it before the end of the month. But, we are still unsure if it will be launched on Aug 19th or not.
The Redmi 2 Prime is the beefier version of the standard Redmi 2, featuring a 4.7-inch 720p display, Snapdragon 410, 2GB RAM, 16GB storage, 8MP camera, 2MP front shooter and a 2,200mAh battery.
Some latest rumours also suggest that the Mi 5 will be the first device to offer MIUI 7 out of the box. Given that the Mi 5 is expected to feature Snapdragon 820, it may be a while before we see the phone hitting retail availability. We shall have all the details from Xiaomi's launch event next week.
#MIUI7 is here! Global launch in New Delhi on 19/8 2.30pm. Join us! Register at http://t.co/0Mssjmg9yU Help us RT! pic.twitter.com/0rWsH7SaYi

— Mi India (@MiIndiaOfficial) August 10, 2015
The company is also running a contest where-in you can be the lucky person to attend the launch in New Delhi. If you are interested, you can get yourself registered here.
It is also worth noting that the vendor is also set to launch its first locally-manufactured phone in the city of Visakhapatnam later today, made possible under the Indian government's recent push to get hardware manufacturers to build devices locally under the "Make in India" initiative.
TAGS: Xiaomi MIUI 7, Xiaomi