Forget The 810, Qualcomm's Snapdragon 820 May Arrive Sooner Than Expected | TechTree.com
Forget The 810, Qualcomm's Snapdragon 820 May Arrive Sooner Than Expected
The chipmaker may have given up on the multi-core race as well.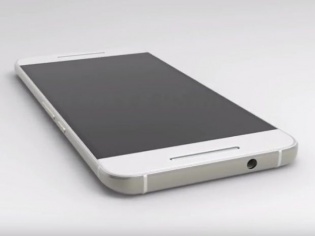 Seems like Qualcomm is in a bit of tight spot after reporting a bad quarter last month. But considering the experience that it has with the industry, it is has not given up on the fight to be the next flagship chipset on your smartphone just yet.
News coming from a Chinese source states that the chipmaker has already geared up to fight the war against its arch nemesis MediaTek that seems to be growing in power and stakes in the smartphone market.
While we knew that the Qualcomm Snapdragon 820 chipset was on the company's roadmap, we certainly did not know that the chipset is already ready and will be available for manufacturers to sample as early as the 11th of August.
According to the same source, the American chipset maker has scheduled a private event on the 11th of August in Los Angeles to demo the Snapdragon 820 silicon to manufacturers.
News about the specifics of the chipset are not confirmed, but Qualcomm is taking the thermal problems of the Snapdragon 810 seriously and will be working with its own custom-made 'Kyro' cores this time.
Moreover, there are also rumours that Qualcomm may have taken a back seat with the multi-core race for mobile devices. Rumours point to the company switching back to a quad-core set up against the current octa-core in the Snapdragon 810 and the hex-core setup in the Snapdragon 808 chipsets.
The company has been in a tight spot since the new wave of its chipsets were announced. This began with the launch of the LG G Flex 2, the Xiaomi Mi Note Pro, followed by the HTC One M9 and then the hottest product of the year (literally) the Sony Xperia Z3+.
Recently, we also witnessed the launch of the OnePlus 2 a company that claims it has found workarounds for the hot-headed chipset, but benchmarks tell us that performance has taken a pretty nasty hit as well.
Qualcomm's biggest loss was HTC. The Taiwanese smartphone maker has been utilizing only MediaTek chipsets lately for its smartphone lineup since the One M9 flopped horribly in sales. The company announced the bigger HTC One M9+ with a top-of-the-line MediaTek chipset, for the Indian market instead. Sony is also introducing mid-range handsets with MediaTek chipsets inside, like the recently announced Xperia C5 Ultra.
[ Also Read: Should You Buy A Smartphone With A Qualcomm Snapdragon 810 Chipset? ]
What Qualcomm really needs is a new marketing strategy and a new product to make up for past mistakes. One that will educate its customers that Qualcomm chipsets are actually pretty "cool".
Qualcomm recently appointed ex-BlackBerry MD, Sunil Lalwani as its president of India operations.
TAGS: Qualcomm Snapdragon 820, Qualcomm Snapdragon, Qualcomm, processors, Mobile Phones