Samsung Galaxy S6 And S6 Edge Get Massive Price Cuts In Europe | TechTree.com
Samsung Galaxy S6 And S6 Edge Get Massive Price Cuts In Europe
Should hopefully be heading to India as well.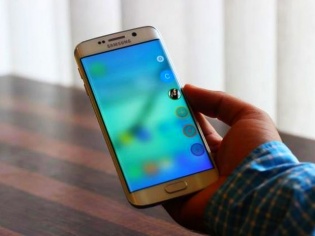 Samsung is indeed stuck in a unusually abnormal situation. While reviewers love the new Galaxy S6 siblings, they are not selling as expected. This is keeping in mind, that the Galaxy S6 is one of the few well thought of smartphones that has come out of Samsung's stable in years.
While the Koreans figure out what went wrong? There is indeed no time to wait as the quarterly earnings were not too positive, which lead to Samsung announcing that price cuts were coming. These were expected to make up for lost margins driving more units out with their lower prices.
Well, those new low price tags have finally arrived. For now they have just gone official in the Netherlands, but we are expecting the same to show up globally in the coming days.
The price cuts are pretty large, and reduce the price of the smartphones by about EUR 100.
That translates to about Rs 7011 in Indian monies, which is quite a lot. Enough to drive sales at least.
Currently, the Samsung Galaxy S6 retails for Rs 39,790 for the 32 GB version while the edge variant sells for Rs 49,900 online. Putting the price cuts into place for the Indian smartphone market would result in Rs 32,790 for the S6 and Rs 42,990 for the edge version.
Clearly, this puts the Samsung Galaxy A8 that was announced yesterday, in a tight situation because the mid-range handset was announced with a high Rs 32,500 tag. So we could expect a price cut for that handset as well, provided Samsung reduces the prices of the flagships first.
[ Also Read: Review: Samsung Galaxy S6 Edge ]
More importantly, Samsung also has a Galaxy Unpacked event scheduled for the 13th of August where we are expecting to see the Galaxy Note 5 and the Galaxy S6 edge plus getting announced.
Reducing the prices in one segment will clearly lead to changes in the others for sure. So if you are going to purchase a Galaxy S6 right now, we suggest you hold on for a week till the prices drop.
TAGS: Mobile Phones, Samsung GALAXY S6, Samsung GALAXY S6 edge, Android