14 Million PCs Now Reportedly Running Windows 10 | TechTree.com
14 Million PCs Now Reportedly Running Windows 10
While this looks like a great number, the company still has a long way to reach its goal.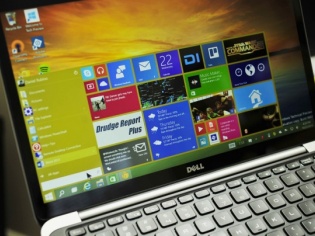 Just as two days pass-by after Windows 10 was launched globally, Microsoft claims it to be running on more than 14 million computer now.
However, on Thursday, Microsoft informed via a blog post that it has not yet delivered Windows 10 to everyone who requested a free upgrade for computers running older Windows versions. This means that, the numbers would definitely go up considering Windows 10 is out for every user as a free upgrade.
Also, the company has informed that 14 million includes some copies installed on new computers being sold in stores.
So, as of now, by looking at the numbers, Microsoft still has a long way to go to reach its goal of getting Windows 10 on to a billion devices within three years.
[Read Also: Windows 10: Here Is How You Can Upgrade]
It is worth reminding that Microsoft wants to ensure that everyone has a great upgrade experience and thus Windows 10 is being carefully rolled out in phases, delivering Windows 10 first to its 'Insiders'.
However, the customer reaction seems to be so far so good with some people loving its new features and few others have taken a troll on the first error message they got while installing Windows 10.
Having said this, will Windows 10 be able to reach its ultimate goal of getting on to a billion PCs in three years? Only time can tell.
[Read Also: Best Features Of Windows 10]
TAGS: Windows 10, Microsoft