Microsoft Rolls Out Windows 10 Worldwide
Upgrading to Windows 10 is easy if you have a genuine Windows 7 or 8.1 PC or Tablet.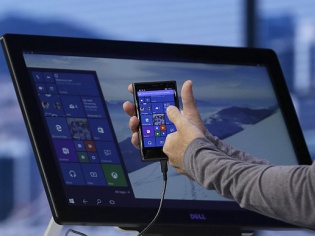 Microsoft has finally started rolling out its new operating system Windows 10 world wide including India with a couple of new features as the company aims at bringing unified approach on mobile devices and personal computers.
However, not everyone who has pre-registered will get the upgrade today, as the company is first sending them across to the members of its 'Insider' programme.
It is worth noting that the Windows 10 will be rolled-out in phases while the company manages the demand and makes sure everyone gets an opportunity to have a great upgrade experience.
Upgrading to Windows 10 is quite easy if you have a genuine Windows 7 SP1 or Windows 8.1 PC or tablet. Know more here.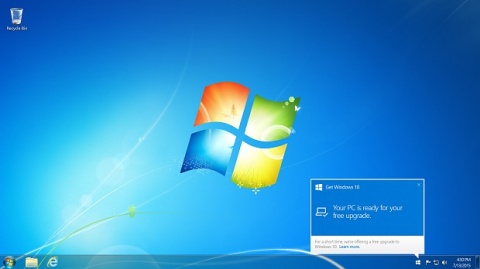 Screenshot showing the popup to Get Windows 10
Unlike the previous versions, there will not be a separate Windows Phone 10 operating system. Instead, Microsoft is planning to bring the Windows 10 with same apps and experience on to all Microsoft devices including PCs, tablets and smartphones as well as the Xbox games console.
To make this possible, Windows 10 comes with a feature called Continuum which automatically detects if there is a keyboard attached to the device and selects the most appropriate mode.
In order to run Windows 10, users need a PC or tablet with a 1GHz processor or faster, 1GB of RAM and 16GB hard disk space for 32-bit machines or 2GB and 16GB for 64-bit machines, a DirectX 9 or later graphics card with a WDDM 1.0 driver and an 800 x 600 display or better.
Windows 10 as we all know will be offered as a free upgrade to most consumers with Genuine copies of Windows 7 SP1 or 8.1.
However, it is being said that companies and PC-makers will have to pay for their version.
It is also worth noting that devices form companies like Lenovo, HP, Dell and Acer preloaded with Windows 10 are said to be available for purchase from this Wednesday, July 29.
TAGS: Microsoft, Windows 10