Cortana For Android App Leaks Out Before Its Launch | TechTree.com
Cortana For Android App Leaks Out Before Its Launch
However, the company had no plans of launching the digital assistant until Windows 10 is released.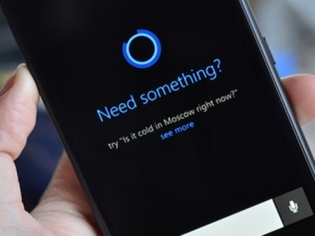 While we have been eagerly waiting for the Microsoft to officially launch its digital assistant Cortana for Android and iOS, it looks like a prerelease build for Android has been leaked out recently and also shared widely on the Internet.
Adding more on this, the leaked build is "functional" and the Unofficial Microsoft News claims it to be having all the features you can expect from Cortana on Windwos 10, which means that it may be a pretty direct port of the software.
Recalling about the background of the story, we can remember Microsoft announcing the Cortana for Android last month with no plans of launching it before the release of Windows 10 on July 28.
However, its prerelease build has been leaked and you can also try your hands on the app by downloading the APK file here.
It is worth reminding you once again that the app has not yet been officially launched which means that you can expect some hiccups when it comes to the functionality of the digital assistant in this prerelease build.
Having said this, the company has also announced on its official blog that the digital assistant is also in the works to may its way into the Indian market pretty soon with an Indian accent.