Sketchy Hardware Specs Of The Samsung Galaxy S6 edge Plus And Note 5 Emerge | TechTree.com
Sketchy Hardware Specs Of The Samsung Galaxy S6 edge Plus And Note 5 Emerge
It's time to wave goodbye to the removable battery.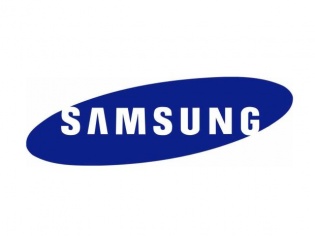 Its Q3 of 2015 and while a majority of flagship devices are out. There seems to be a lot happening with another brand that usually announces smartphones by the end of Q3. Yes, we are talking about Samsung.
And while the murmurs about presence of a Galaxy S6 edge Plus are still warm, the Note 5 finally seems to have made a proper debut today.
What is even more interesting, is that both Galaxy S6 edge Plus and the Note 5 have a couple of similarities.
Both the S6 edge Plus and the Note 5 will feature 5.7 inch displays to begin with. Both displays will sport Samsung's Super AMOLED tech with a WQHD 2560 x 1440 pixels array. Obviously, the S6 edge Plus being the 'edge' version will feature a dual-edge curved display similar to the Galaxy S6 edge.
Again, the duo will also be offered in similar colour options namely, black, gold, silver and white. Moreover, both devices will come with glass backs, meaning that the Note 5 may be the first Note device to get rid of the removable battery. And along with the battery, the rumours also points to a the lack of a micro SD card slot, another first for the Note series.
'Project Noble' as the Galaxy Note 5 is internally known, will feature Samsung's very own Exynos 7422 processor in an ePOP architecture. This means that the CPU, GPU, RAM and internal storage along with the LTE modem will come tightly packed into one single, efficient package.
Insiders say that company was preparing a 4K display (yes, you read that right) for the same, but eventually decided to go ahead with the 2 K one.
As for the Samsung's unicorn, the Galaxy S6 Plus, it is expected to feature a Qualcomm Snapdragon 808 chipset with 32 GB of internal storage. Also available onboard would be a 16 MP camera with OIS and a 5 MP secondary; all powered by a 3000 mAh battery.
Clearly, its the Note 5 that will be Samsung's show stopper, a device that it will put all its innovations into. Meanwhile, the Samsung Galaxy S6 edge Plus may in all probability end up being a prime phone for select markets.
TAGS: Mobile Phones, Android, Samsung