Samsung Begins Mass Producing Industry-First ePoP Memory For Mobile | TechTree.com
Samsung Begins Mass Producing Industry-First ePoP Memory For Mobile
Brings lessons learnt from the wearables space to mobile.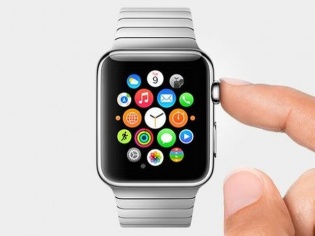 Samsung Electronics today announced that it will begin producing an industry-first memory module for smartphones. The new memory module called ePoP memory basically takes two types of memory and packages it in to one single memory package delivering better speeds and higher efficiency.
Still confused? Well, this helps in many ways as the ePoP solution for mobile takes up less space; allowing mobile phone manufacturers (who are always running short of it) to cram in a little more battery mass (or another component) instead.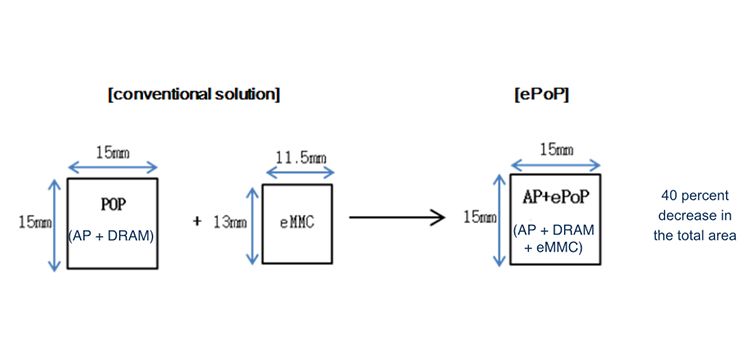 And its pretty thin as well. Just because its a package over a package, does not mean that it gets any thicker. The ePoP module is just 1.4 millimetres thin. This is impressive because the 225 square millimetre (15 x 15 mm) taken up by the mobile processor on a board does not need any more additional space. Samsung's ePoP memory module can piggyback on the same. A traditional PoP set up with an eMMC takes up 374.5 square millimetres of space (applications processor+DRAM+eMMC).
Moreover the new module is heat resistant as well allowing it to be crammed with the processor in the tiniest of places.
As for the speeds they are pretty good, with 3 GB LPDDR3 mobile DRAM inside the ePoP, operating at an I/O data transfer rate of 1,866Mb/s; with support for 64-bit I/O bandwidth.
Surprisingly Samsung utilizes the same in its wearables, tagged as "wearable memory". The idea has made its way as an innovation into the smartphone space thanks to smartphones getting thinner year after year. Manufacturers are constantly trying to cram in more features and components into something that cannot get bigger than your hand.
Samsung has begun mass producing the above detailed, memory module for premium smartphones; and will develop and create a line up with enhancements in performance and density over the next few years.
TAGS: Hardware, memory, Mobile Phones, Tablets, Samsung