OnePlus 2 To Be The Third Android Smartphone To Sport 4 GB Of RAM
Indeed it is not how much, but which type of RAM that is important.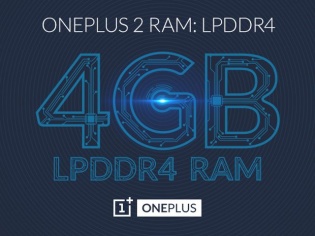 The OnePlus 2 seems to going with big everything from what we have been witnessing through teasers this far.
After taking up the hot-headed Qualcomm Snapdragon 810 as a challenge, the company has now teased that its upcoming 'flagship killer' will also sport a healthy 4 GB of RAM.
While 4 GB of RAM sounds more like a mid-range gimmick these days, it is the type of RAM that matters (and something that most manufacturers are shy to reveal).
With the OnePlus 2, the Chinese smartphone maker assures that its owners will get a the new LPDDR4 RAM modules, ones that have shown up in recently announced flagships including the Galaxy S6 and the LG G Flex 2.
OnePlus took its own sweet time to explain the benefits of using LPDDR4 over LPDDR3 in its teaser post. But simply put, the new modules are faster, allow for twice the bandwidth and consume less power compared to the older ones.
While ASUS with its Zenfone 2 has managed to utilize 4 GB of LPDDR3 RAM with its 64-bit Intel chipsets, it will be interesting to see how much of an edge 4 GB of LPDDR4 RAM will give the OnePlus 2 over its competitors.
TAGS: Mobile Phones, Hardware, Android, OnePlus 2, OnePlus