Flipkart May Bid Farewell To Its Desktop Portal By Sept | TechTree.com
Flipkart May Bid Farewell To Its Desktop Portal By Sept
The news comes from a source familiar with the matter and is claimed to be announced last week in a town hall meeting.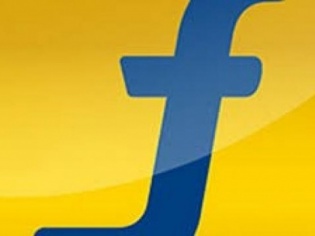 Ever since online fashion store Myntra took its move as an app-only shopping destination, Flipkart has been in the news about its similar move.
However, it seems that the company may bid a goodbye to its Internet shopping portal and make it app-only by September this year.
The Times Of India recently reported that sources familiar with the matter have claimed that the announcement was made in a town hall meeting last week by the company's chief product office Punit Soni.
Adding more on this, Flipkart has been quoting that the service may be continued on both desktop as well as mobile option for the customers.
However, we are pretty much aware that Flipkart has been following a mobile-first approach lately and 70-75% of the total traffic is claimed to be already coming from the company's mobile app.
Additionally, we have been witnessing the popular e-commerce promoting the app more and more nowadays with latest offers and fests available only on the mobile app and not on the desktop portal including the recent Big App Shopping Fest.
Yet, making a popular online shopping destination app-only may start to hinder some customers and pose difficulty to those without smartphones or with budget phones.
However, the company seems to be claiming nowadays that the strategy is working for them and there have been enough traction in purchases through mobile devices.