Xiaomi Mi Band Becomes World's Second Most Shipped Wearable Gadget | TechTree.com
Xiaomi Mi Band Becomes World's Second Most Shipped Wearable Gadget
Xiaomi has sold nearly 2.8 million units of Mi band during 2015 Q1.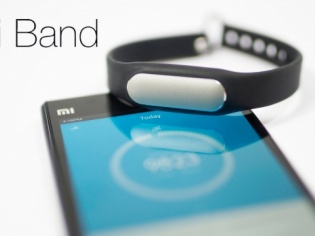 No wonder that Xiaomi is called the Apple of China with close to 2.8 million units of Mi band being sold during the first quarter of 2015.
With this whopping number of sales, the Chinese gadget maker has become the world's second largest seller of wearables, according to a latest finding.
According to IDC, Xiaomi's market share in 2015 Q1 seems to be 24.50 per cent while Fitbit has been placed at Number 1 with 34.50 per cent share.
Other companies like Garmin, Samsung, Jawbone and others seem to have lost somewhere with very few market share.
However, it is worth noting here that Xiaomi Mi Band is not truly a Xiaomi product. It has been made by Huami Technologies, a separate company with its own independent management. In addition to the Mi Band, Huami also makes Xiaomi's smart scale.
Adding more in to this, it is good to know that, except for its routers, smart TVs and mobile handsets, all other products Xiaomi sells are made by third parties. Xiaomi typically invests in these third party companies, providing them with extra resources and heading straight to the selling part.
To conclude, the smart band by Xiaomi hit the market last August in mainland China, and since then since then has spread to India, Indonesia, Malaysia, Singapore, Hong Kong, and Taiwan.
TAGS: Xiaomi Mi Band