Dual-Edged BlackBerry Venice Tipped To Arrive In November | TechTree.com
Dual-Edged BlackBerry Venice Tipped To Arrive In November
Weather it will be powered by Android or BlackBerry OS 10, cannot be confirmed for now.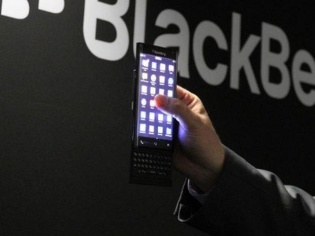 One long, hard look at BlackBerry's OS 10 and it (in more ways than one) appears to be in the same boat as Windows Phone (with 8.1). The OS is stable, lacks the apps and has a plenty of flexibility that developers are somehow not interested in tapping into.
But with the recently exposed slider smartphone codenamed 'Venice' things may change a bit. More importantly, that change according to new rumours is expected to happen in November.
The new rumour points to the launch of the handset and also gives out a few "confirmed" details about the handset's hardware specifications.
We can expect a 5.4 inch Quad HD dual edge display
Inside there will be a 1.8 GHz hexa-core, Qualcomm Snapdragon 808 coupled with 3 GB of RAM
Also expected is an 18 MP rear camera and a 5 MP front-facing one
As for the change, there are plenty of rumours about BlackBerry switching to Android for this smartphone. While many would want an Android-powered BlackBerry smartphone, Android has its flaws; many of which BlackBerry seems to be crushing with its new-found partnership with Samsung.
So can we expect an Android-powered BlackBerry? Well, even if BlackBerry goes ahead with it, it surely won't have Google in the mix. Think something on the lines of Amazon's Fire tablets or the now extinct, Nokia X line up.
TAGS: Mobile Phones, BlackBerry, BlackBerry OS 10