Xiaomi Slashes Mi 4 Price By 16% To Rs 14,999 | TechTree.com
Xiaomi Slashes Mi 4 Price By 16% To Rs 14,999
Along side, the 64 GB variant price was slashed by Rs 19,999 from Rs 23,999 recently.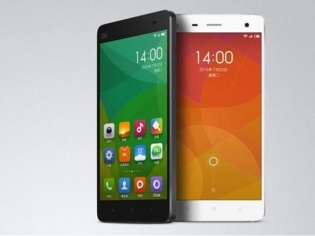 The on-going price war between the two Chinese smartphone companies Xiaomi and OnePlus are taking new turns lately.
While OnePlus One 64 GB price was slashed down to Rs 19,998 for a day on June 18, its competitor Xiaomi has slashed down its Mi 4 price by 16%.
After this 16% slash down on the price, the new and effective price of the Mi 4 16 GB would be Rs 14,999 and unlike the OnePlus's move, Xiaomi announces it's price cuts to be permanent (at least for now).
#Mi4 16GB gives you a reason to try! Now at an all-new price of Rs.14,999.Buy from http://t.co/osSEXTVk0K 9pm today! pic.twitter.com/MPzu8NgUzg

— Mi India (@MiIndiaOfficial) June 17, 2015
Adding more in to this, the latest price cut has already been effective from June 17 9 PM on Flipkart and mi.com and is soon expected to be available across the other channel partners.
To recall, Xiaomi has also slashed down the price of mi 64 GB from Rs 23,999 to Rs 19,999 recently.
[Also Read: OnePlus One 64 GB Price Slashed To Rs 19,998]
Digging a little more, Xiaomi launched Mi 4 in July 2014 in Chine and started selling the 16 GB variant in India in January this year and has already sold more than one crore Mi 4 smartphones.
Speaking a little more about the technical aspect of the smartphone, Mi 4 comes with a 5 inch display along with 13 MP main camera and 8 MP front camera being powered by 3 GB RAM and 3,080 mAh battery.
TAGS: Mobile Phones, Xiaomi, Xiaomi Mi 4, Android