Samsung Galaxy S6 And S6 Edge Firmware Update Now Rolling Out In India | TechTree.com
Samsung Galaxy S6 And S6 Edge Firmware Update Now Rolling Out In India
Strangely, gives owners a random idea about what's new.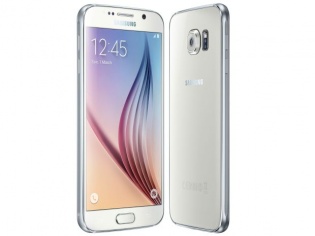 While Samsung's shiny new Galaxy S6 handsets are still reaching owners, the Korean electronics giant has just issued its first update. The software update does not upgrade users to the next version of Android, but it apparently fixes a couple of issues (which Samsung won't tell us about).
Samsung clearly seems silent on what it fixes with this update (have a look at the changelog below). Still then, going by the news of what the update rolling out for Europe and the rest of Asia delivers, we hope that it resolves the fingerprint reader's issues along with the battery drain and the heating problems.
Going by what Samsung mentions, the update delivers performance improvements along with adding new features while improving some of the existing ones.
Apart from this, the software update squishes a couple of bugs and also delivers a more stable UX.
The firmware fix is 161.84 MB in size and should be popping up in your notifications area right about now. A word of caution though, do backup your device and charge it fully before you hit the update button.
TAGS: Software, Mobile Phones, Android, Samsung GALAXY S6, Samsung GALAXY S6 edge, Samsung