KGI Reports Reveal Force Touch And More On Upcoming iPhones | TechTree.com
KGI Reports Reveal Force Touch And More On Upcoming iPhones
It's that time of the year all over again.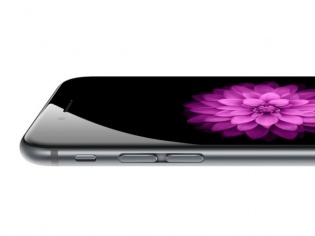 If you have been reading up on previous iPhone 6 rumours, you will have most certainly heard about a KGI analyst giving out predictions and hints about them. Well, a source has managed to obtain a lot of reports from the same which gives us a pretty in-depth look about the upcoming iPhones.
The most interesting rumour has to be about Force Touch debuting on an iPhone. The iPhone 6s and 6s Plus will not just show off Force Touch, but the tech will indeed be the highlight of the smartphones. Force Touch first showed up on the Apple Watch and then found a cozy corner in Apple's MacBook as well.
Basically, the display or surface comes with electrodes that can differentiate between a tap (select) and hard press (more options) reducing the need for software option buttons. Still then, this would make things hardware specific to the particular devices, meaning that older hardware would not benefit from the same.
Talking about older hardware, The same source also states that Apple will move on and introduce 2 GB RAM modules along with a new A9 chipset; paired with an all-new 12 MP camera unit.
Next up on the rumour mill arrives the presence of the Sapphire display. One that was expected in the iPhone 6 and 6 Plus, but had to be shelved due to supplier problems. According to sources, if Apple is able to sort out supplier yield issues, it will actually go ahead and utilize scratch-proof sapphire glass for its upcoming iPhones.
More so, one of KGI's reports also reveal that Apple may have plans for an iPhone 6 Plus "edition"; meaning that the Sapphire glass for the display could be reserved for the same along with a special finish.
Lastly, we also have news about bendgate. The big problem about the iPhone 6 Plus bending will apparently be solved with Apple switching to a higher grade (Series 7000) aluminium that is 60% stronger.
Clearly, nobody expects any design changes, but there is room for just one more bit of news for the rumours mill, a new Rose Gold colour. The iPhone 6s and 6s Plus similar to its recent Apple Watch could come in the finish. Both the new colour and the use of Sapphire glass can easily be combined into a "edition" iPhone 6s Plus that may be priced a lot higher.
TAGS: Mobile Phones, iOS, Apple