Facebook Messenger Adds Video Calling For iOS, Android And Web App | TechTree.com
Facebook Messenger Adds Video Calling For iOS, Android And Web App
Seems to be getting innovative compared to WhatsApp.
If one compares Facebook's Messenger to WhatsApp, the latter indeed seems dead. While WhatsApp just rolled out Voice Calls (VoIP) for iOS when Facebook today announced Video Calling across iOS, Android and even Messenger.com.
So it seems that Facebook's acquisition of WhatsApp seems to have slowed it down, while Messenger seems to be full of ideas and improving quickly.
Video calling on Facebook Messenger will now allow you to have video conversations from within the app. If you were wondering, the service allows users to place video calls across platforms, meaning that both Android and iOS users will be able to communicate with one another.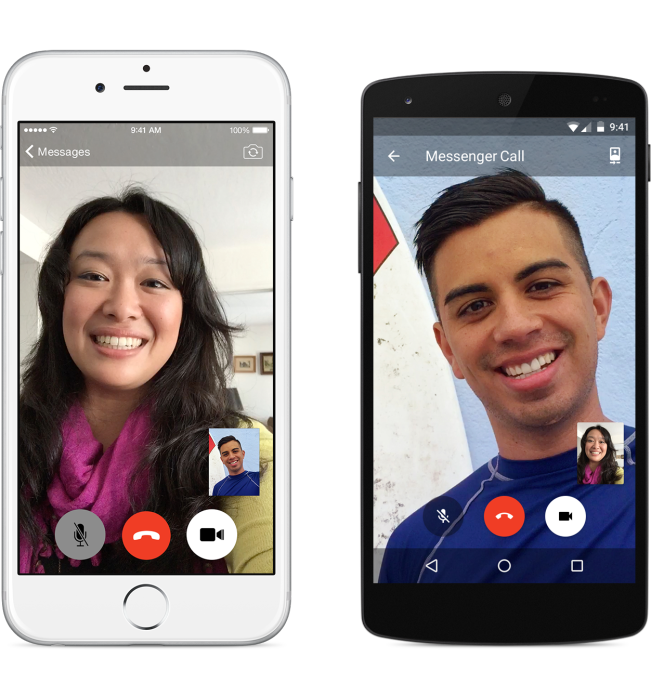 We also noticed that Messenger.com already seems to have the service active, although you can video call your friends and family only to the place where the mobile service is active.
You will notice a video calling button (shown below) appearing in the header of your chat conversation. The same can be said about messenger.com.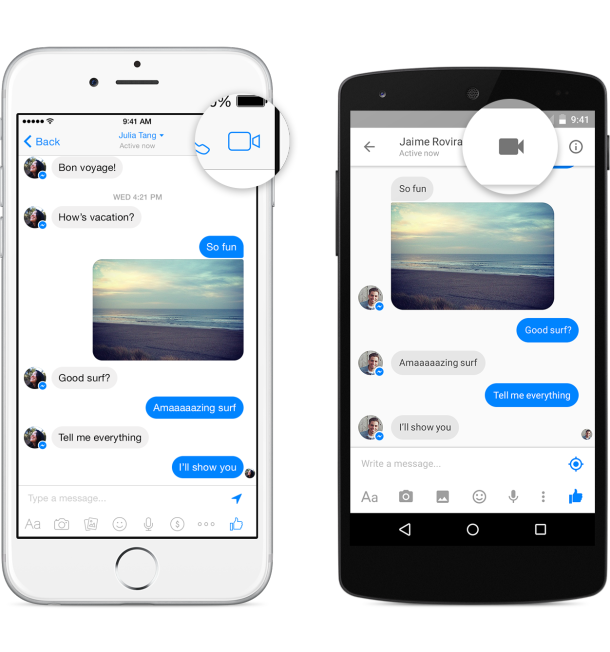 That brings us to the availability of the service, which for now is limited to certain regions. Video calling in Messenger is launching today for people on iOS and Android in Belgium, Canada, Croatia, Denmark, France, Greece, Ireland, Laos, Lithuania, Mexico, Nigeria, Norway, Oman, Poland, Portugal, the UK, the US and Uruguay.
The feature will be available in other countries shortly.