WhatsApp For iOS Gets Voice Calling And More With New Update | TechTree.com
WhatsApp For iOS Gets Voice Calling And More With New Update
But it's not exactly there yet.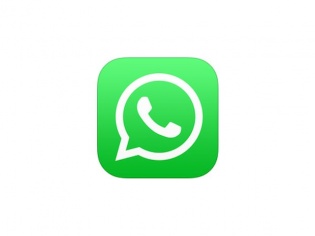 In what would be a revelation for iPhone users worldwide, Facebook-owned WhatsApp finally delivered its much-awaited voice calling feature for its iOS app. Along with that iOS users will get treated to new features as well, including multiple video uploads.
Clearly we are a bit confused as to why it took so long, but if previous reports are correct the delay had more to do with iOS than WhatsApp itself.
Voice calling is finally here right? Well, not exactly.
Even though WhatsApp has added the feature to the software a large percentage of users will not see the calling feature available in the app. This is because WhatsApp is planning a gradual roll-out, so users will see the voice calling feature appear slowly over the next several weeks.
Still then, there are other things that ignored iOS users can cheer about.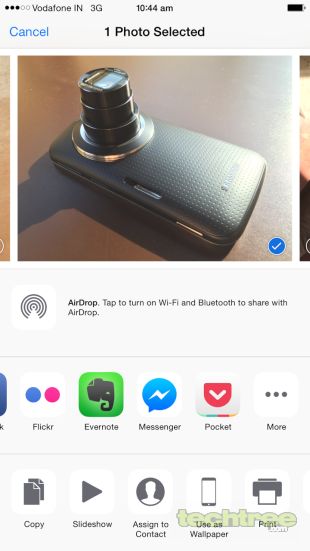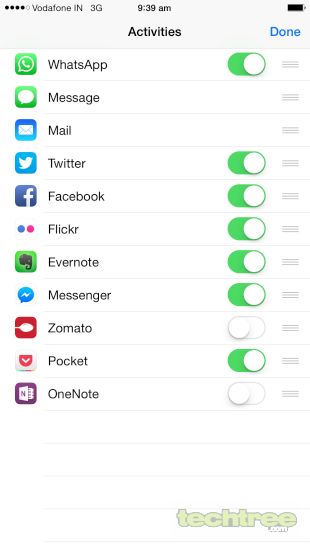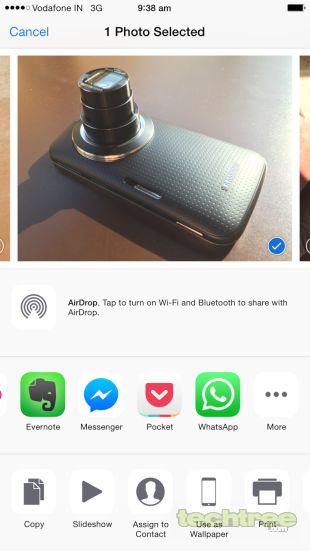 Simply tap 'More' and enable the extension
WhatsApp finally (and it has been a long wait) supports iOS 8's share extensions. What this means is that you can now share images and video (and nothing else) from the Photos app to WhatsApp instead of drawing the same from the messaging app.
There are other improvements as well. You get a Quick Camera button right inside your chats that makes it easier to click images or share existing ones.
Also added is the ability to share multiple videos at once. You can even crop and rotate your video recordings before sending them across.
Lastly, WhatsApp was gracious enough to add the ability to edit contacts right from WhatsApp. This is big, as there will now be fewer clashes between your Phone Contacts and your WhatsApp Contacts (goodbye nameless contacts!).
Although iOS users will be a bit disappointed that voice-calling is not available out of the box, we are pretty sure it will arrive soon. Till then, WhatsApp has at least fixed a few bugs and added the all important share extension that make the update worthwhile.