Google Takes Down Nexus 7 From Play Store | TechTree.com
Google Takes Down Nexus 7 From Play Store
However, it is still available for purchase on Flipkart, eBay and Amazon.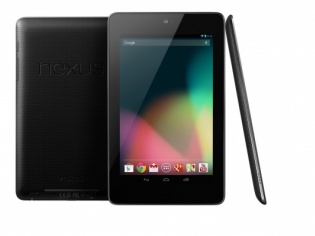 Following the sudden discontinuing of the Nexus 5 from Play Store, Google has also recently taken down its mid range tablet, the Nexus 7.

Yes. If you are thinking of purchasing the 2013 Nexus 7, then it is sad that you may find the product page displaying 'The Nexus 7 is no longer available for purchase' message.

It is worth noting here that the Nexus 7 has received the Android 5.0 Lollipop update last year which had brought many features like multiple device compatibility, material design, battery settings, etc.
For now, Google Play Store is only selling the 16 GB and 32 GB variants of the Nexus 9 tablets. But, the 9 inch tablets may not be the right device for everyone.
[Also Read: Google Unveils The HTC-Built Nexus 9 Tablet]
There are users who always prefer using a handy device which fits neatly in their hands and at the same time provide them big screen to enjoy their apps and entertainment streams seamlessly.

Nexus 7 was certainly the best product considering the price, specifications and size of the device and the non-availability of the device is surely a sad message for some of the Nexus fans.
[Also Read: Google Nexus 7 (2013) Tablet Now Available In India]
However, there still seems to be some hope. You can still buy the Nexus 7 on Flipkart at Rs 15,999 got the 32 GB WiFi variant while the 32 GB WiFi and LTE variant is priced at Rs 23,799. The tablet is also on sale on eBay and Amazon as well.

In case if you didn't know, the 7-inch Nexus tablet sports a 1920 x 1200 pixel resolution and is powered by a 1.5GHz Qualcomm Snapdragon S4 Pro quad-core processor. It has 2GB of RAM.