Google Nexus 7 (2013) Tablet Now Available In India | TechTree.com
Google Nexus 7 (2013) Tablet Now Available In India
The latest 7" Nexus tablet boasts of a full-HD screen and quad-core S4 Pro chipset.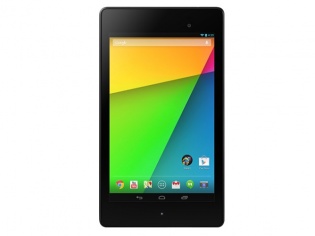 Announced back in July, the Nexus 7 has been one of the most anticipated tablets in India. It took a while (actually more than 3 months), but Google's latest Android tablet has finally hit the Indian market via Play Store. The 16 GB (Wi-Fi only) base-model is priced at Rs 21,000. For those not worried about the budget can go for the LTE version (will work with 3G in India) for Rs 28,000 that offers 32 GB of storage.
Unlike the Nexus 5, which has been listed on Play Store India a few hours ago, the actual shipping date for the Nexus tablet is 26th November 2013.
For those not in the know, this 7-incher flaunts a full-HD IPS display. It's powered by a quad-core S4 Pro chipset clocked at 1.5 GHz. Gaming will be taken care off by Adreno 320 GPU. Apart from that, you get 2 GB RAM, Wi-Fi, and Bluetooth 4.0. Like every other Nexus device though, the tablet lacks a microSD card slot.
For those interested in ordering one, here are quick links for different variants along with their respective prices:
Nexus 7 (16 GB, WiFi) — Rs 21,000.
Nexus 7 (32 GB, WiFi) — Rs 24,000.
Nexus 7 (32 GB, WiFi + LTE) — Rs 28,000.