WhatsApp v2.12.45 For Android Lets You Back Up Chats To Google Drive | TechTree.com
WhatsApp v2.12.45 For Android Lets You Back Up Chats To Google Drive
The functionality has gone live, but you will have to update your app.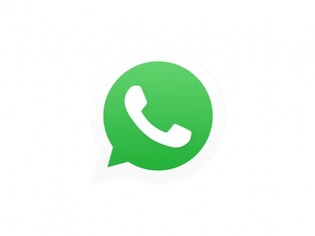 WhatsApp has finally rolled out the backup to Google Drive functionality, and as of now, everything works. All you have to do, to get your chat data backed up to Google Drive is download the latest version of the app, version 2.12.45.
The functionality leaked out sometime back thanks to WhatsApp translators and now we have already have a working version of the app with the function, available for download online.
This is not the version that is currently available from the Play Store; so those who want to simply update their app will have to wait. For the rest of us who cannot wait, hit the source link below and download the .apk file for installation (don't forget to back up).
The new feature is impressive indeed, and connects your Whatsapp account to Google Drive to back up your chat data. This would include all your chat messages and the images stored within your chats. As of now videos cannot be backed up.
What is indeed a smarter feature is the ability to customise how and when you want your data can be backed up. This can be found in Settings>Chat Settings> Chat Backup. Here you will find the options to add your Google Drive account, the frequency of your Backup and how you want to get it done (Wi-Fi or Mobile Data).
[Also Read: WhatsApp Brings In New Material Design To Its Android App]
Still then, we have a few questions, about security and encryption of data that is being stored on Google's servers. But we will need to get official word about that once the version of the app (version 2.12.45) goes official (via the Play Store).
TAGS: Mobile Phones, Software, Apps, WhatsApp, Android