Leaked: Windows 10 For Phone May Support External USB Storage
Screenshots also reveal a new task switcher and more.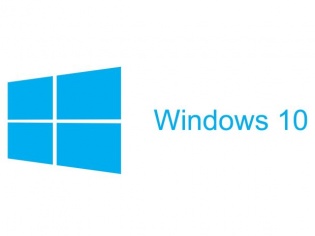 Images of an unreleased Windows 10 for phone build have leaked online revealing a couple of new things that may have been kept under wraps during the OS' announcement.
Someone managed to get some screenshots that reveal everything from a new task switcher to external storage support and the first evidence of Word-like editing in a packaged ROM.
What we are looking at in the image below is basically a "Choose an App" selection menu. What is different however, is the presence of a removable storage drive, which until now was not supported by Windows Phone (or even the current Windows 10 Preview for Developers build).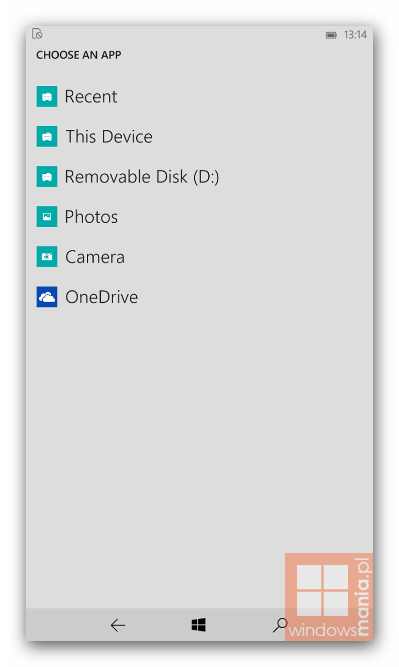 This can indicate plenty as Windows 10 similar to its desktop counterpart may also be able to accept external drives. Indeed this is big as it indeed be breaking barriers between desktop and smartphone.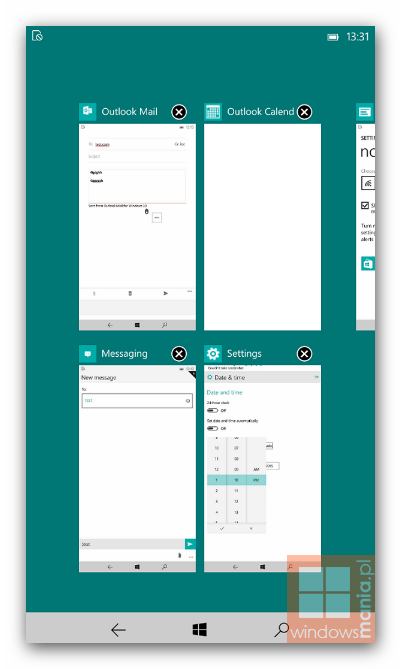 Also visible in the screenshot above is an unusual layout for the task switcher. The screenshot shows off 4 apps running in background with a fifth one peeking out from the right. May be Microsoft felt that devices with bigger displays could make use of all that space while delivering a similar level of detail for each app.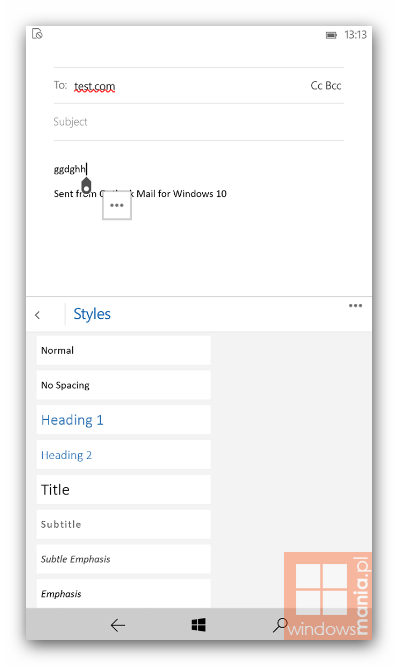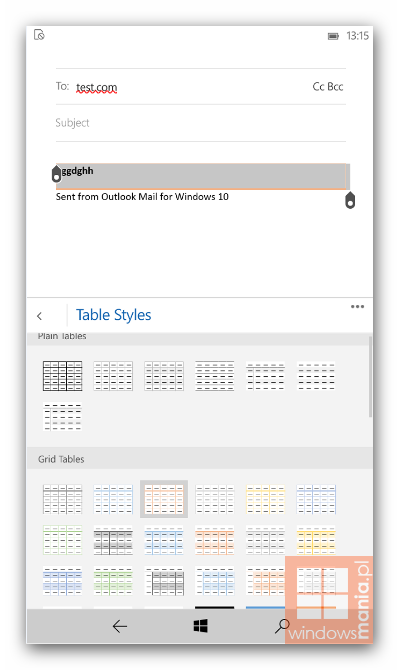 Lastly, the screenshots also show off the presence of Word in email compose section. While the same was demoed on stage at the Windows 10 for mobile announcement, this (leaked build) could indeed be the first one to sport the functionality.
Indeed the next update for the Windows 10 Preview for Developers is expected in the coming days. Till then we would suggest you to simply hang on to that unstable build because things may get a lot better; not to mention stable in the next one.
TAGS: Mobile Phones, Software, Windows 10