Samsung Infographic Prompts S5 Owners To Switch To A Galaxy S6
Samsung is changing its ways indeed.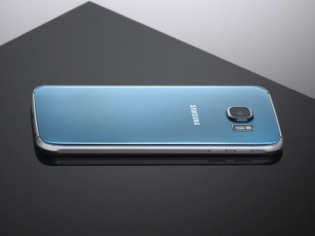 Samsung is pretty confident about its smartphone flagship, the Galaxy S6 this year. All of those restructuring efforts seems to have bore fruit and you can tell this by the way in which Samsung is promoting its new products this year.
While we have yet to see Samsung taking pot shots at its competitors (apart from the events) we can tell that the company has changed; and a recent infographic posted on the Samsung Tomorrow website is proof of that.
The infographic for once does not compare a Samsung flagship to another competitor like HTC or LG, but rather sticks to its own kind (the Exynos type).
Clearly Samsung wants current Galaxy S5 owners and potential buyers to buy or switch to GALAXY S6 instead.
If you ask us, we would pick the S6 edge over the S6. As you can see from the infographic itself, it seems that not much has changed visually (unless you look at the back).
[Also Read: Samsung Galaxy S6 And S6 Edge Hands-On]
Of course we do appreciate Samsung's all-new glass and metal construction but somehow we still prefer the S6 edge over the standard Galaxy S6 just because it looks unique.
We recently saw hands-on videos coming from Samsung for its recently announced Galaxy S6 and S6 edge, so clearly there is something cooking here.
TAGS: Mobile Phones, Android, Samsung GALAXY S6, Samsung GALAXY S6 edge, Samsung