WhatsApp Calling Is Coming To Windows Phone As Well | TechTree.com
WhatsApp Calling Is Coming To Windows Phone As Well
Clearly it is one of their most updated platforms.
An Italian website has revealed information that the hot new calling feature on WhatsApp for Android will soon head to the Windows Phone platform as well.
The information has leaked out, thanks to the presence of translation requests for texts and prompts within the app, which is again similar to the leaks that we saw last week.
Placing VoIP calls is not something new and WhatsApp will indeed be playing catch up with the rest of the messengers when it goes live (nobody clearly knows when).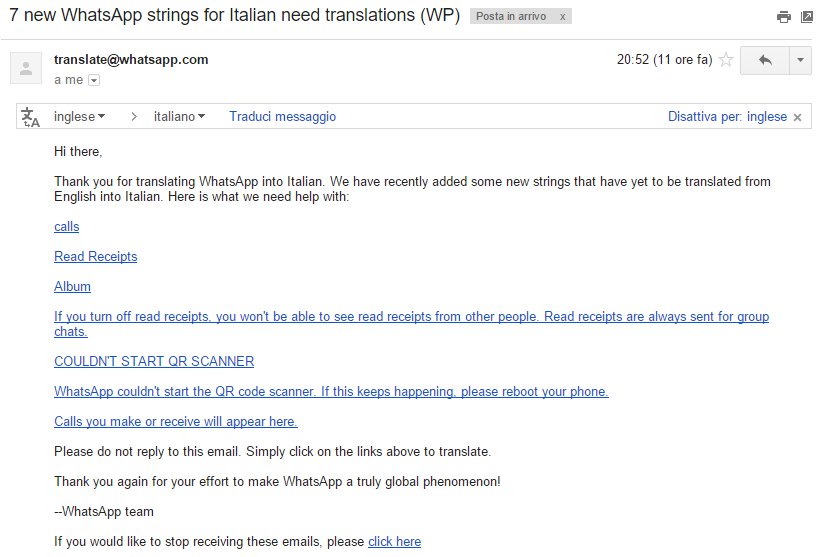 Currently, Viber, Skype (the specialists) along with Facebook's Messenger (now a platform) and many more, already offer voice calling features.
WhatsApp seems to be slacking when it comes to features and design indeed. This is more evident on the Windows Phone platform than anywhere else.
[Also Read: WhatsApp To Backup Chat History With Google Drive Integration]
Clearly its only the messenger's cross-platform capabilities that is keeping it alive. WhatsApp currently available for Android, BlackBerry, iOS and Windows Phone; along with the plethora or other ecosystems such as older Symbian devices, feature phones and even Samsung's Tizen platform.
TAGS: Software, Mobile Phones, Windows Phone, WhatsApp