Apple Goes The Microsoft Way By Launching iOS Public Beta | TechTree.com
Apple Goes The Microsoft Way By Launching iOS Public Beta
Yes, anyone can sign up for it.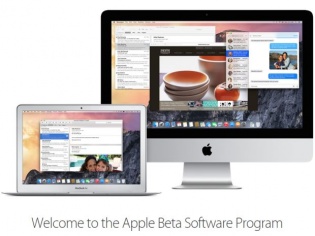 Seems like Apple is indeed having a lot of trouble keeping up with its buggy iOS 8 release.
Its been seven updates since inception and the Wi-Fi dropping issue still exists, indicating that Apple clearly isn't testing their firmwares enough before seeding them to the public.
This is why Apple has done the unthinkable (at least in Apple's case).
The company has finally made its iOS 8.3 beta 3 accessible to the masses of iDevice owners who would like to take the software for a test drive and in report all the bugs before the final release rolls out.
While Apple did manage to smash plenty of bugs with its iOS 8.2 update that it began seeding a few days ago, users began reporting a number of issues. Seems like all of that bug fixing led to more issues.
[Also Read: iOS 8.2's WiFried Issue Is Horrible]
So now its seems that Apple has finally opened its current beta for the next update to the public. Hopefully with this move we see the bigger bugs (which the company surprisingly ignores) getting smashed.
If you own an Apple device, and want to try out the currently available iOS 8.3 beta 3, simply head to the Apple Beta Software Program page and you will get all the details you need to join and use the new firmware. The update will show off the refreshed emoji pack, Message app adds a conversations filter options and much more.
We must warn you though, since this is a beta, you cannot expect smooth running software but one that will have plenty of bugs that needs to be reported back to Apple.