Apple iPhone 6s To Double Up On RAM | TechTree.com
Apple iPhone 6s To Double Up On RAM
While many would say that it's not a problem, it most certainly is.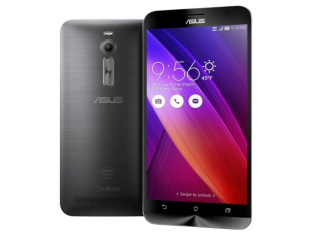 An unnamed source who is familiar with Apple's upcoming products, has leaked out information about the upcoming iPhone 6s and the Plus version. The source mentions that Apple is planning to hook up future iPhone models with twice the amount of RAM found in iPhones today.
Yes, Apple has supposedly made up its mind and will in all probability deliver an iPhone later this year with 2 GB of RAM in it.
While many would argue that iOS 8 does run pretty smoothly, all we can say is that the cracks are beginning to show. Adding to this problem is none other than Apple's biggest iPhone yet, the 6 Plus.
With a higher resolution display, many thought that the Cupertino giant would include at least 1.5 GB RAM to keep things running smoothly. But Apple did not. The results of this are currently visible when you open Safari and load up multiple tabs. The browser will refresh an older tab every time it is accessed, indicating that a little more RAM would not do much harm.
Still then Apple is the king of software optimisation and unlike Android, has strict control over both.
With iOS 9 pegged at being a stability and performance oriented update, we could expect the tiny niggle mentioned above to disappear.
Question is, for how long will Apple keep defending the fact that newer software requires less RAM? This is more so considering that Android smartphones come with thrice the amount of RAM for a lower price tag.
TAGS: Mobile Phones, Hardware, iOS, Apple iPhone 6 Plus, Apple