Apple Watch Owners Will Have A Plethora Of Supporting Apps At Launch
Third-party devs have been making a beeline for the company's Cupertino office to test out their apps.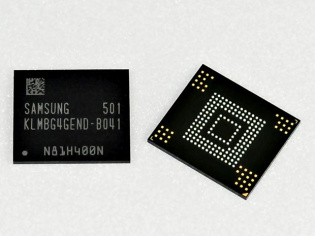 Apple is clearly not resting on its laurels with a record-breaking quarterly performance just yet. The company seems to be busy with its next big thing, the Apple Watch.
News is that plenty of devs have been summoned to Apple's Cupertino office in California. The company is secretly preparing its app bank helping developers polish their apps before the launch happens.
Indeed Apple would not like to be taken down at its own game. The Cupertino giant has been bringing developers of third-party apps from different areas (sports, productivity and even banks) to get their apps ready before show time.
The source states that Apple has been in constant communication with major banks as well to expand Apple Pay to other countries. This is more so because Apple Watch also supports Apple Pay.
Moreover, this is not just with the Americas but Banks from Europe have also been called in to make the payment process as smooth and flawless as possible.
Apparently Apple has even been mum about who it talks to in the developer community. During the meetings says 9to5mac, "different developers in the room were not identified by name in order to keep each other's plans private, but they were instead labelled by unique number identifiers.".
Of course with so many developers jumping in and out and having a hands-on on the functioning Apple Watch, news about it had to leak out as well. Some devs became fans of the Digital Crown, while others did not find the Force Touch feature impressive.
No matter what, Apple seems to be taking in developer feedback seriously and will hopefully deliver a polished product by April. This is when Apple plans to launch the Apple Watch globally, as mentioned during the quarterly earnings call.
TAGS: Apps, Software, wearable, Apple Watch