The HTC One M9 And A55 Leaks Explained | TechTree.com
The HTC One M9 And A55 Leaks Explained
Both handsets sport identical back panels.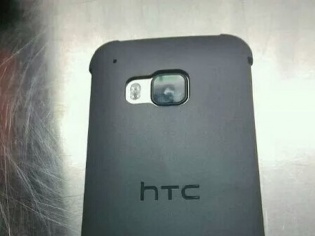 HTC's mysterious handset that has shown up in one leak so far, has again shown up on Weibo once again. But this time around the HTC employee (from the factory floor) seems to have also leaked out what may be the final press image of the upcoming One M9.
The press image kind of confirms that mid-range HTC A55 will a back panel that is similar to the One M9 in terms of size and shape. The One M9 Plus that is said to sport a fingerprint scanner will be a bigger in size.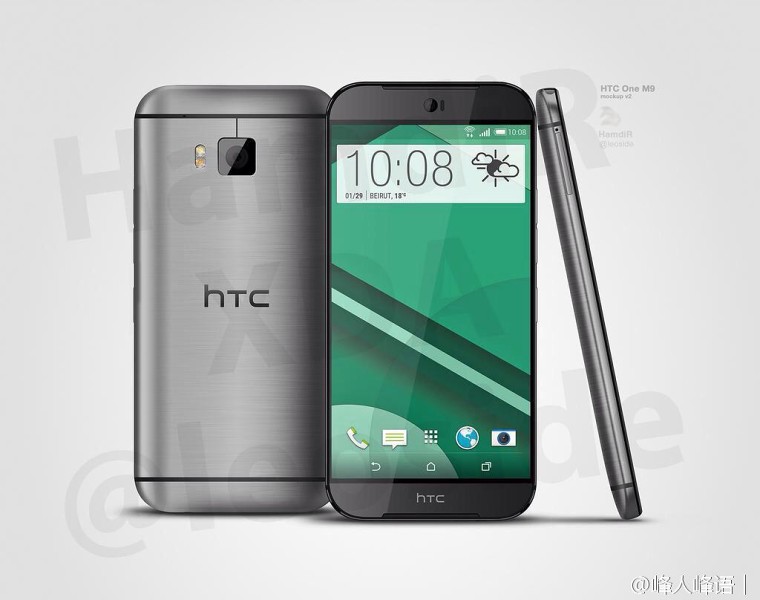 The leaked press image of the HTC One M9 with the centred front-facing camera.
While the live images show a new Dot View case on the gold One M9 (that we previously thought was the A55), it is clear that the dimensions are the same. Since the Dot View case belongs to the new A55, it does not match the One M9's front facing camera that is centred. In short, this is an A55 Dot View case fitted on to an M9.
The HTC One M9 with the Dot View Case that belongs to the A55.
As for the press image it clearly details what we already know about the One M9 (the gold handset where the front face is always hidden from view in leaks). There are the newly designed front facing speakers and the flush glass panel that seems to come with some really thin bezels compared to the A55 and the One M8.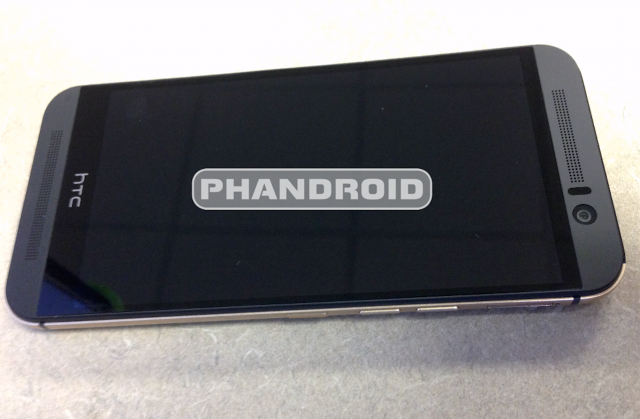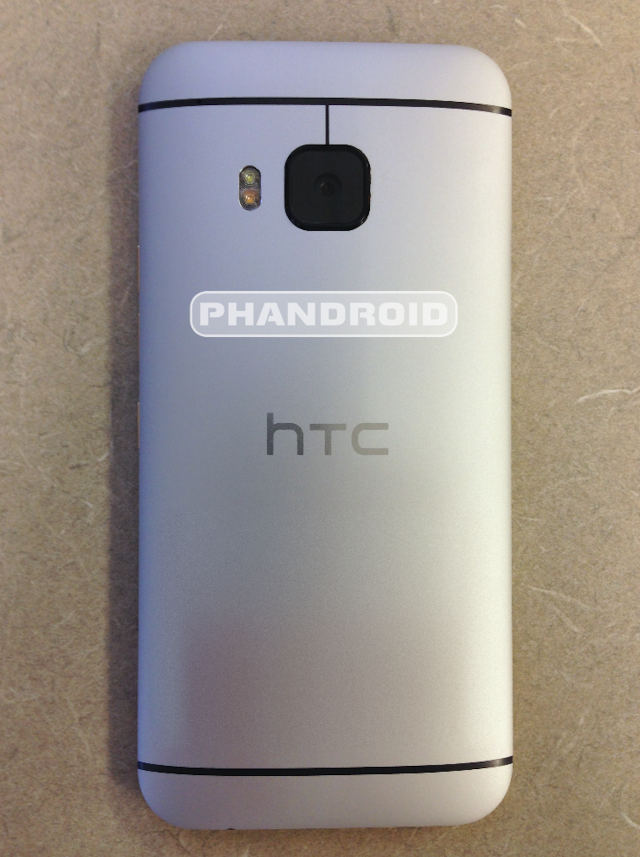 The HTC A55 with the old One M8-like front face.
We are indeed happy to know that HTC's next flagship offering will be less bezel and more phone after all.
TAGS: Mobile Phones, HTC, Android, MWC 2015