Samsung Hires Member From Jony Ive's Former Firm As Global Design Head | TechTree.com
Samsung Hires Member From Jony Ive's Former Firm As Global Design Head
While this may not necessarily translate into a good looking GALAXY S6, we can at least hope for something better.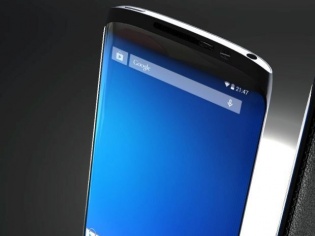 While we earlier thought that there could be no bigger news than Samsung overhauling its TouchWiz UX, there apparently is. Samsung has hired a new chief designer and this individual, happens to be Lee Don-tae, a former employee at Tangerine; which is a studio founded by Apple's design head Jony Ive (before he made the transition to Apple).
Lee Don-tae's credibility however, does not end with Jony Ive. The designer has a number of awards and achievements under his belt and has undertaken a number of projects for other companies in the past, including competitors like LG.
As the news goes, Lee Don-tae has been hired by Samsung and will take the lead as global design head for all of the company's mobile products. This would include the hardware (and may be even the software to an extent) for the company's tablets and mobile phones.
By the time the news has surfaced Lee Don-tae seems to have already applied his magic to Samsung's upcoming GALAXY S6 smartphone. This could be the reason why Samsung seems a bit confident and is going all out to deliver a device with a display that bends on two edges.
While we have already heard the unbelievable news about Samsung actually toning down its TouchWiz UX to Nexus 6 levels, it now seems that the electronics giant may actually deliver a flagship to ogle at for once.
TAGS: Mobile Phones, Tablets, Samsung