HTC One M8 Running Android Lollipop Appears In A Video Demo | TechTree.com
HTC One M8 Running Android Lollipop Appears In A Video Demo
Confirms once again that Sense 7.0 is not a part of the Android Lollipop update.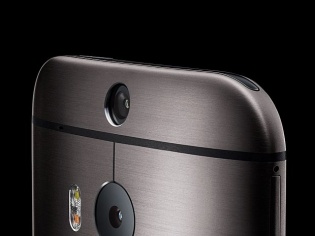 While all of us hoped that Android Lollipop 5.0 would bring Sense 7 to the 2013 range of HTC devices, we keep getting evidence that the same will not happen. Today, we get treated to a complete video demo that shows us an HTC One M8 smartphone with the new bits that HTC has included in the upcoming Android 5.0 update.
From what can see. It's all in there. Everything that the stock Android experience has to offer from lockscreen notifications to the tabbed recents menu. HTC has tried to blend Android Lollipop's Material Design elements, but somehow that only seems to be visible in the settings menu, the lockscreen notifications and the drop down notifications area.
Still then, the two don't mix too well. The bottom line is that HTC One M8 owners will still get treated to Sense 6.0, while there are still murmurs about Sense 7.0 hitting the 2014 range of devices.
Good news is that the update is not to far away. The source mentions that the update should be out by the end of the month, which is not too far from HTC's promised deadline of the 2nd of February.
Let's hope that HTC delivers and does not disappoint fans that been waiting for a really long time.
TAGS: Software, Mobile Phones, Android, HTC, HTC One (M8)