Rumour: Recent HTC Flagships Won't Get Sense 7.0 With Android Lollipop | TechTree.com
Rumour: Recent HTC Flagships Won't Get Sense 7.0 With Android Lollipop
What is interesting to know, is what's in store in version 7.0 of Sense.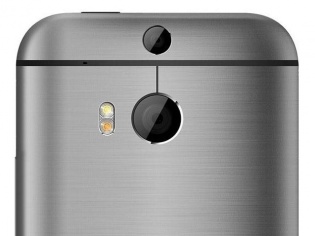 ROM Developer @LlabTooFer seems to be putting down whatever is on his mind on his twitter handle these days. And with all of that comes some juicy bits of information about HTC's next version of Sense; along with the future of some recent smartphones like the HTC One M8 and the M7 in terms of software.
So it seems that the developer is pretty confident about HTC Sense 7.0 not reaching the current and past flagships of the Taiwanese smartphone maker (like the One M8 and the M7) with the Android Lollipop update. While most of us (including happy HTC owners) thought that they would be getting the next version of Sense in the coming firmware update, it seems that things will not turn out to be that way.
The developer states that current models will only see Sense version 6 of HTC's custom layer as the last one. This according to us may be due to the limited amount of RAM (2 GB) that HTC has been restricting itself to these days. The much-rumoured HTC Hima according to the dev will be the first smartphone to show off HTC's Sense 7.0 coupled with Android Lollipop 5.0; all powered by the mighty, 64-bit, Qualcomm Snapdragon 810 SoC (3 GB RAM) that will debut next year.
Makes us wonder though, what the next version of Sense has in store. It could be a complete overhaul of the Sense UI since the Snapdragon 810 is mighty powerful and comes with a ton of energy-saving utilities. HTC's Sense 7.0 will look different for sure as the Spartan skin does not seem to blend too well with the colourful Android Lollipop, like we have seen from a couple of screenshots that had leaked out recently.
TAGS: Software, Android, HTC, HTC One (M8)