Nokia's N1 Tablet Sells Out In 4 Minutes
Are we witnessing the rise of another Xiaomi competitor?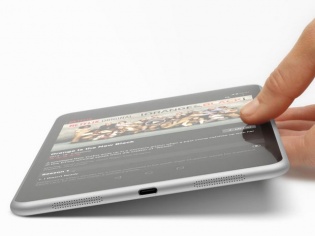 While we all knew that Nokia fans were interested in buying a genuine Nokia product (non-Elop products) we did not know that the simple N1 tablet with mid-range specs would garner so much attention, that it would sell out in 4 minutes.
Yes, Nokia (or Foxconn) seems to have gone the Xiaomi way and held a flash sale in China (initial launch market) and to their surprise sold out their entire stock of 20,000 tablets in 4 minutes.
One simply cannot compare the N1's figures with Xiaomi's achievements. Still then, it is certainly commendable that Nokia managed to attract such attention in such a short span of time. Even the news about the Android-powered, N1 tablet sprung up online (out of no where) and the device was announced within a few hours.
The 2.3 GHz, 64-bit, Intel Z3580 Atom processor along with that 2048 X 1536 pixel IPS display panel and that low price tag, (approx. Rs 16,200) seems to have attracted the attention of plenty. Specs aside, we are pretty sure that Nokia branding itself garnered all the attention and drove sales.