Rumour: HTC May Bring Its Hima Flagship To China With A MediaTek SoC | TechTree.com
Rumour: HTC May Bring Its Hima Flagship To China With A MediaTek SoC
While HTC's relationship with MediaTek is not new, graphics performance is bound take a hit if the same happens.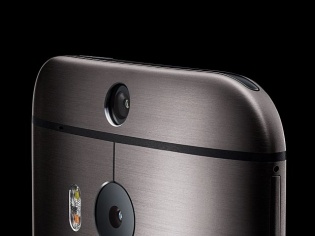 Taiwanese smartphone maker HTC has of late been releasing quite a few handsets with MediaTek chipsets inside. While the handsets often are the affordable versions of the mid-range devices, they somehow do not pack enough performance and the lower price tag certainly reflects that fact. So it was indeed shocking news, when we heard that HTC would be using a MediaTek chipset for its upcoming Hima flagship smartphone.
The news comes from a Chinese source and while we have seen plenty of leaks about the Hima in the past, this one reveals something that is hard to digest. The source reveals that the Chinese version of the HTC Hima would come with a powerful MediaTek chipset inside.
Powerful as it may be, MediaTek chipsets are best reserved for the low to mid-range as graphics performance is often shaky at best. Adding a MediaTek chipset to a flagship device would indeed be nonsensical; unless of course MediaTek has something special in store.
Since the information has leaked out, there could be a cheaper version of the Hima that would sport the same (mini may be). But as of now there is no information to support that. While the hardware specifications of the HTC Hima have got confirmed, this bit of news is indeed surprising and we hope that it remains a rumour.
TAGS: Mobile Phones, Android, HTC