LG G3 Gets Its Lick Of Lollipop In India
Gets a few new features and a smooth as silk UI thanks to the ART runtime.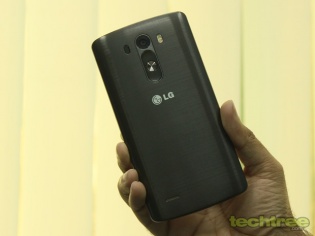 The official Android Lollipop 5.0 update has finally surfaced for what would be this year's Android all-rounder in terms of camera, battery, display and price, the LG G3 smartphone.
The device clearly blew us away in our review and we practically liked everything about it. It was also the first smartphone with a Quad HD display, to be launched in India (OPPO had just announced its Find 7 back then).
Well, news is that this all-star device has finally got its sugary dose of Android Lollipop 5.0 and things have only improved for what would be one of the best Android smartphones to be launched this year (Samsung GALAXY Note 4 fits in a much higher bracket).
So what's new? There's a new T Action menu that will allow you to flip the phone to launch a specific feature. Voice Mate, which is a Siri/Cortana-like voice assistant; and transparency for the notification centre and notifications area. What has also been added are features specific to Lollipop; like the lockscreen notifications support and a tab styled task manager.
Lets not forget the inclusion of the ART runtime, (which is now switched on by default) that delivers a smooth UI experience and a noticeable reduction in scroll lag.
As for the update itself, it will reach devices as an OTA package in the coming week. For those who cannot wait, you can simply download the ROM flashing tool, the ROM (which is about 1100 MB in size) and load it up on your smartphone manually. You can find the guide to doing that right here. Still, we would recommend waiting for the OTA software to reach your device.
TAGS: Mobile Phones, Android, LG G3, Software, LG