Motorola's Android Lollipop Update Is Finally Official | TechTree.com
Motorola's Android Lollipop Update Is Finally Official
As of now it is only for the US market.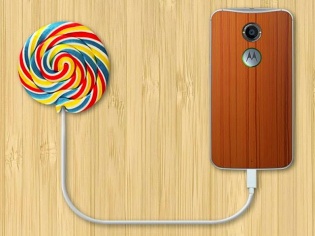 After what seemed to be an endless stream of soak tests, Motorola has finally outed the final versions of its Android Lollipop firmware updates for its wide range of devices. The update so far has begun seeding to US handsets only, and is currently limited to the Moto X (2nd Gen.) Pure Edition, Moto G (2nd Gen.) US GSM and the Moto G (2nd Gen.) Global GSM retail versions sold in the US.
The update brings a long list of additions and the much-talked about Material Design refresh that Android fans all over the globe have been waiting for. The update also brings along a plethora of new features including the new notifications system and the ART only runtime (to name a few) that makes the UX a lot smoother than KitKat. Also included is the handy stuff like Moto Assist and much more.
Indeed it seems like Motorola did beat Google in delivering the Android Lollipop update first. While LG was the first manufacturer to announce that it would be delivering its Android Lollipop update this week, we have yet to hear about the update hitting LG G3 devices.
It is indeed a good feeling for Android fans and an achievement for Google on many levels to accomplish a feat like this. This is the first time that smartphone makers have begun upgrading their firmwares this quickly and hopefully the momentum stays that way with Sony, HTC and Samsung releasing updates for their wide range of devices portfolios shortly.
TAGS: Software, Mobile Phones, Android 5.0 Lollipop, Motorola