Motorola's Moto G (2nd Gen) Starts Receiving Android Lollipop In The US
Now that the update has hit unlocked handsets in the US, there are chances of a global roll out happening pretty soon.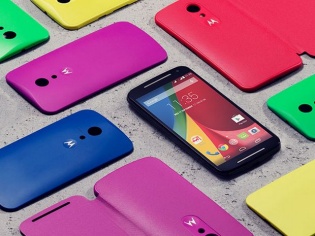 [Update: This turned out to be another soak test]. While LG did announce that it would be releasing its Android Lollipop update for the G3 as soon as this month we still do not have a heads up on which day the roll out is going to happen. In a shocking turn of events, it is indeed Motorola who is clearly now the first manufacturer to roll out its Android Lollipop update; at least in the US market for now. The company has begun seeding the much-awaited firmware update for the humble Moto G (2nd Gen) model from its servers, which is a bit odd since Google has not pushed out the update for its Nexus 5 yet.
No, this is not the soak test update that the company has been testing out since the past few days. As reported by ArsTechnica, it is only the unlocked version of the smartphone that has begun receiving notifications for the software update. The update that is about 386 MB in size, brings a big refresh in terms of the UI and ushers in the era of Google's new Material Design theme for the mobile OS.
You can check out the complete changelog right here, that includes updates for the Notifcations UI, New interruptions and Downtime settings, Recent Apps menu, Ambient display, Motorola Assist and much more.
While Motorola has not made things official online, we guess that the update for the other countries will be hitting Moto Gs shortly. While we do have a 2nd generation Moto G unit in the office, we have yet to receive a notification for the Lollipop update.
TAGS: Software, Android 5.0 Lollipop, Android, Motorola, Motorola Moto G