LG Is Working On Its Android Lollipop Update For The G3
Seems like the Korean smartphone maker wants to keep up with the rest of the manufacturers after all.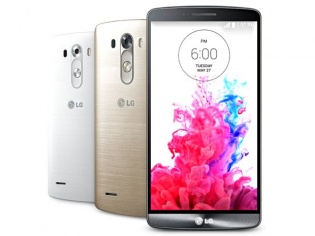 Screenshots of the latest LG G3 Android Update have leaked out online after bloggers of a Polish LG blog actually got a sneak peek with an actual hands on of the firmware. While it was pretty obvious that LG would be working on the LG G3 for its next firmware upgrade to Android Lollipop, we are pretty surprised that the build is actually functional, and being tested. At this rate we should be seeing the update hitting the Quad HD smartphone in a month or so.
The bloggers actually got an opportunity to use the ROM on their devices and look around for all the new changes that Lollipop brings. Their experience was pretty good and they claim that Android Lollipop does add a bit of smoothness to the flagship smartphone in normal operations.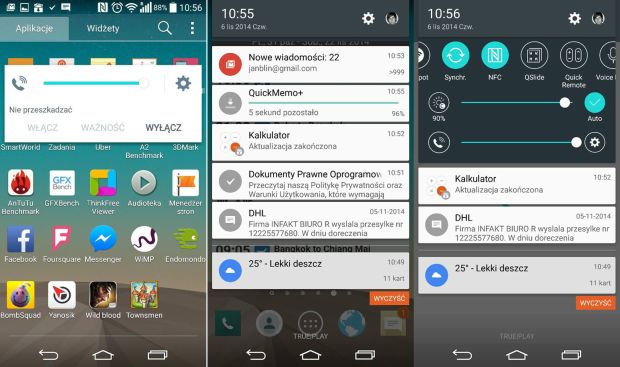 From the screenshots we can see that the there are not too many visual changes in the UI except for the Notifications Centre. The app draw looks pretty similar to what is already running on the smartphone. This could either mean two things. Either LG is not interested in implementing the Material Design guidelines introduced by Google, or this is a really old build that is being reviewed here.
Whatever it is, we can be pretty sure that LG will be the last in line among smartphone manufacturers to update their LG G3, like they always do. Then again the LG G3 was late to the game when it came to launching their flagship for the year. However, that quick laser -assisted camera module still does not fail to impress, even when compared with the newer smartphones that have launched later this year.
TAGS: Software, Mobile Phones, Android, LG, LG G3