LG Launches Its Flagship G3 Smartphone In India At Rs 47,990 | TechTree.com
LG Launches Its Flagship G3 Smartphone In India At Rs 47,990
The G3 sports a QHD display, the only phone from a highly reputed brand to do so.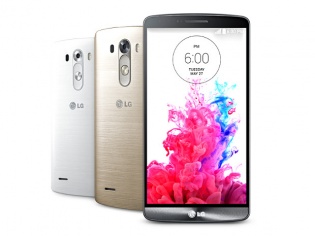 Korean electronics giant LG has launched its flagship G3 smartphone to take on the Samsung Galaxy S5 and HTC One (M8) in the Indian market. As expected from a flagship device, the G3 comes packing some of the latest hardware, and its 5.5-inch Quad HD display betters those offered by its two closest rivals.
LG will sell two variants of the G3 in India, a 16GB variant which is priced at Rs 47,990 and a 32GB variant priced at 50,990. The company is also offering customers a whole host of freebies and discounts, including a one-time free screen replacement, a free QuickCircle flip case and a Rs 5,000 discount on its G Watch.
The most outstanding feature of the LG G3 is its 5.5-inch Quad HD (2560X1440pixels) display, that boasts of an insanely high pixel density of 534ppi. The phone is powered by a 2.5GHz quad-core Snapdragon 801 processor coupled with either 2GB or 3GB of RAM, depending on whether you get the 16GB or 32GB variant respectively.
While the G3 doesn't come with a 64GB internal storage option like the iPhone 5s, it does support microSD cards of up to 128GB.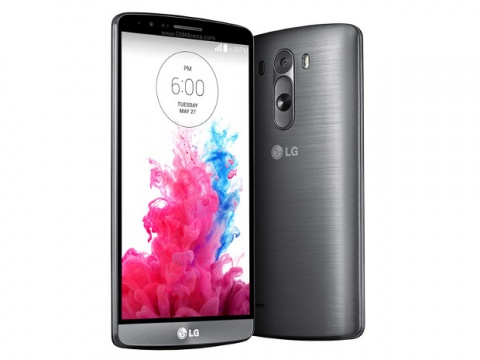 In terms of imaging the device features a 13MP camera, assisted by a unique laser autofocus system and Optical Image Stabilisation (OIS+) that allows for faster focus lock and crisper photos. The front facing camera on the other hand has a quaint resolution of 2.1MP, unlike the awesome 5MP shooter on the One (M8).
The G3 has also been widely acclaimed for its ergonomics, with the buttons at the rear featuring a more flattened design than the G2, and also its ever so slightly curved body. The device features a polycarbonate faux metal body, which isn't as grand as the HTC's all-metal body, but is easier to grip and harder to scratch.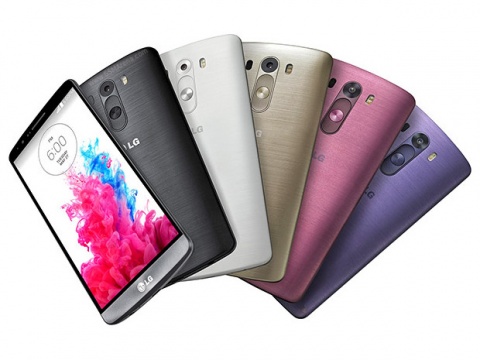 Another great improvement over the past flagship phones from LG, the G3 features a much more minimal UI that runs on top of Android 4.4 KitKat. UI elements, especially the clock feature a circular motif which smartly makes use of the circular opening on the QuickCircle flip cover.
All that hardware is powered by a 3,000mAh battery which is rated for 553 hours of standby time and 21 hours of talk time.
TAGS: LG, LG G3, quad HD display, Galaxy S5, One (M8), high-end smartphone