Samsung Gear S Smartwatch Now Available For Pre-Order In India | TechTree.com
Samsung Gear S Smartwatch Now Available For Pre-Order In India
The most expensive smartwatch available can be pre-booked for as little as Rs 1000.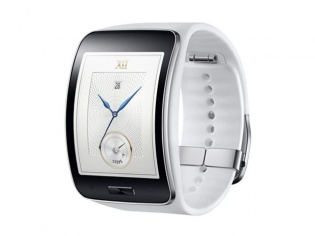 If you had your eyes on Samsung's Gear S smartwatch ever since its launch at the IFA Berlin (and later in India), you will be more than happy to know that the smartwatch is now available for pre-order on the Samsung e-store in India. The pre-order price is a minimal Rs 1000 but it does come with some terms and conditions that you should be aware of.
Pre-ordering one is simple. You head to the e-store and place an order by making a payment of Rs 1000 which can be redeemed later when you make the final purchase. Pre-ordering the Gear S from the e-store simply puts you first in line and Samsung says that it will deliver by 3 to 5 business days once the order is complete. There is one catch though, you will need to obtain that pre-order e coupon by the 10th of November, else the Rs 1000 will not be redeemable during the purchase.
While the Samsung Gear S may not be the in line with everyone's tastes simply because of the chunky design, we are pretty sure that many gadget lovers out there would love to get their hands on one. This is simply because the wearable is a bit more than a smartwatch and can independently run apps like the Opera Mini browser (specially designed) as well. The device supports 3G bands and will allow you to place calls and send text messages without the need for a smartphone, while delivering up to two days of battery life. Clearly it's the power of a smartphone on your wrist.
TAGS: smartwatch, wearable, Samsung, Samsung Gear S