LG's Odin-Powered Smartphone Launch Is Imminent | TechTree.com
LG's Odin-Powered Smartphone Launch Is Imminent
LG is said to go down the Samsung way and launch its first smartphone with its self-developed chipset.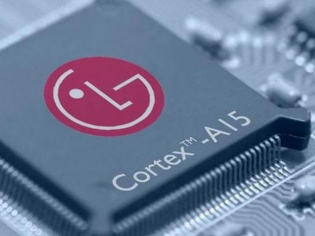 Samsung indeed seems to have its unique portfolio of smartphones after it went the Android-Exynos way, offering something different from the hordes of droids out there in the market. Now it seems that the long rumoured LG 'Odin' chipset, after years of testing is now ready for show time. News is that LG will be launching a LG G3-like smartphone and sources actually say that the launch is imminent.
LG has apparently been testing the chipset for years and seems to have finally perfected it. We recently heard back in April that LG would be commencing manufacturing the mid-range chipset and now it seems that the Korean company is already ready with its smartphone.
If LG does delve deeper into producing its own chipsets, it could offer something unique (while making profits) and even deliver better smartphones in a world crowded with Android smartphones sporting similar hardware.
As for the specs, the mid-range tag comes from the fact that the 'Odin' SoC uses ARM's big.LITTLE architecture with four Cortex-A15 cores and four Cortex-A7 cores. The low-powered A7s will be used for less intensive processes. The SoC will be built using a 28 nm manufacturing process. While this does sound a bit too old as Samsung has already shifted to the 20 nm process with its Exynos 5430 and 5433, those of course are high-end silicon; that have been built to cater to expensive smartphones.
So far we just have Qualcomm as the major player with Samsung and MediaTek in second place and Intel playing catch up in the budget range. While LG is clearly on pins about whether its chipset (which took so long to develop) will be a success or not, it is clearly the consumer that benefits from it all.
TAGS: Mobile Phones, Android, LG, Hardware