ATabin, Low-Cost Tablet, To Be Launched Soon
7" device priced at just Rs 5000, will be out later this month.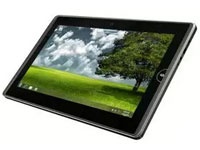 Looks like the competition in the cheap tablet market is heating up. After the Pantel tablets, a new tablet called the ATabin is set to enter the low-cost tablet arena, to compete with the likes of the Aakash tablet. Created by international education company AcrossWorld in collaboration with Delhi-based Go-Tech, the 7" tablet priced at Rs 5000 will be out by the second week of March.

Also known as the ATab, the device will run on the Android platform. However, details about which version of the mobile OS it will feature are not clear. Powered by a 1.1 GHz processor with 512 of MB RAM, the tab comes with 2 GB of internal memory that can be expanded up to 16 GB, Wi-Fi connectivity, and an external 3G USB Dongle. It will also offer three years of free access to an education technology platform called the EducationBridge, which will enable academic institutions, teachers, and students to use content and educational resources.

Company officials suggest that several schools and colleges from cities including Delhi, Kanpur, Allahabad, Rourkela, and Gaujarala have taken keen interest in the device. While Aakash is priced at $35 (about Rs 1700), neither of the aforementioned two tablets can match its price. However, both these devices boast of better specs than the government-backed tablet. Having said that, which of these devices will capture the minds of the general public, only time will tell.