Pantel Launches Three Cheap Tablets
Starting from Rs 3250, Android-based tablets will ship with special data plans from BSNL.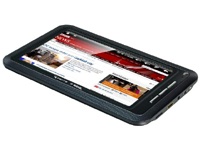 Finally, some stiff competition to the low-cost Aakash tablets comes to the Indian market. This time around, it's BSNL and Pantel who have come out with three tabs running Android 2.3 (Gingerbread). Out of these, two sport 7" resistive, while the third features an 8" capacitive touchscreen.

The cheapest of the lot is the Pantel T-Pad IS701R, a WiFi-only tablet. Powered by a 1 GHz IMAP210 processor, it comes with 256 MB of RAM, and 2 GB internal memory that can be expanded via microSD card to 32 GB. Its 7" resistive touch screen offers pixel dimension of 800x600. Other bells and whistles include a VGA front facing camera for video calling, an HDMI port and Adobe Flash 10.3 support. It also comes with a 3000 mAh battery.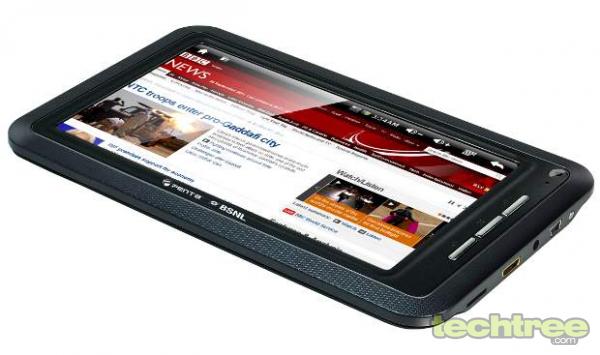 The second offering is tagged as the Pantel T-Pad WS704C. Similar in most ways to the 701R as far as configs are concerned, this one comes with 3G connectivity for CDMA \ EVDO and GSM, and 512 MB RAM. Additional features include A-GPS, Accelerometer, Bluetooth, 1080p video playback for various file formats via HDMI, and a 2 MP rear camera in addition to a front VGA.
The roundup ends with the T-Pad WS802C, which has better features than the other two. This 8" tab with a capacitive screen, features a 1.2 GHz Cortex A8 processor, 512 MB of RAM, and 4 GB internal memory. Other details are similar to the 704C.

Created by Noida-based Pantel, these devices will be retailed with special data plans from BSNL. The three tablets are priced at Rs 3250, Rs 11,000 and Rs 13,500 respectively. Although Aakash comes with an Rs 2500 price tag, the Tpad IS 701r boasts of a better configuration.