HTC Is Bringing Android Lollipop To Its Devices By February
Fewer customisations indeed translate to faster updates.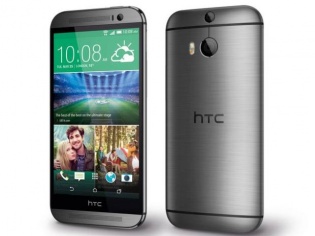 HTC has given us an update stating that it will deliver Android Lollipop to its mid and premium range of smartphones by 90 days of the software's release. Well, Google just announced Android Lollipop today and the company was quick to answer with a promise it made after Google unveiled Android L at Google I/O. What is interesting, is that even the old HTC One M7 will be getting Google's latest and greatest software with a layer of Sense.
Sad news is that even though Google did push out a preview for developers after Google I/O this year, the search giant has yet to deliver the same to manufacturers. They can begin working on their customisations and skins that make it special to their respective smartphone owners only after Google delivers the goods to them first.
While Nexus users will be receiving Android Lollipop in a couple of weeks from now, it will indeed be Nexus 6 and Nexus 9 owners who will get to use it first. Post that Google will push out the final version of Android Lollipop by mid-November to Nexus users and then deliver the same to manufacturers meaning that HTC will deliver its Android Lollipop update only by February.
Motorola on the other hand, thanks to fewer customisations will indeed push out updates faster and has promised the update for its entire range including the entry-level Moto E.
TAGS: Android 5.0 Lollipop, Android, HTC, Software