Lollipop It Is! Google Finally Unveils The Next Version Of Android | TechTree.com
Lollipop It Is! Google Finally Unveils The Next Version Of Android
Holding up the gauntlet of Android Lollipop will be the Nexus 6, Nexus 9 and an Asus built Nexus Player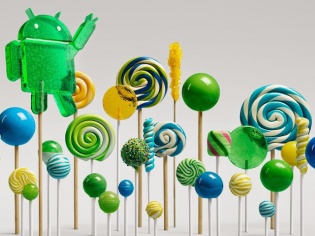 Google finally unveiled the 13th major release of Android, dubbed Lollipop, after months of teasing us with the name Android L. In keeping with tradition, the Internet search giant showed off its latest crop of Nexus devices – the Nexus 6, Nexus 9 and Nexus Player – alongside the latest build of Android, which are expected to arrive early next month.
Google says Android Lollipop is one of the most special builds of its mobile OS, as it's the most major revamp in the software's history. The entirety of Android will now adhere to Google's layered Material Design principle, which quite a few users have gotten a taste of with recent updates of many of the company's apps and services.
The new OS will be able to run on devices with just 512MB of RAM, meaning everything from the cheapest of smartphones to flagship devices will run on the same software. Another major step Google is taking with Android Lollipop is bringing the software to devices other than smartphones and tablets, with Android TV and Android Auto.
Android already runs on over 80 percent of the world's smartphones, but historically manufacturers have always been slow to adopt the latest Android builds. The problem is only compounded in the low-cost smartphone segment, and Google plans to tackle the problem with its very own Android One initiative.
Apart from Google pushing Lollipop to cheaper devices, partners like Motorola serve as a prime example of how the company wants things to work. Soon after the release of the new Android, Motorola officially announced that all its devices from the past two years will receive the Lollipop update in the coming months.
Now that the wrappers have been taken off, things seem to be sweetly falling in place for Google, who have also promised to release the Android 5.0 SDK on October 17. With a new set of Nexus devices upholding the gauntlet of Android coming early next month, we're pretty sure it's all smiles over at Mountain View.
TAGS: Google, Android 5.0 Lollipop, Nexus 6, Nexus 9, Nexus Player