Motorola Says The Moto E, Moto G & Moto X Will Get The Lollipop Update | TechTree.com
Motorola Says The Moto E, Moto G & Moto X Will Get The Lollipop Update
Good to see that Motorola hasn't lost its manners while changing hands between Google and Lenovo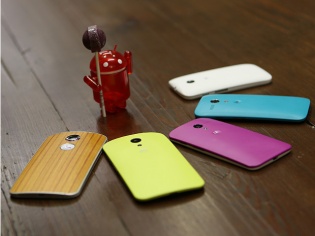 Motorola may not be (or soon won't be) Google's anymore, but that doesn't mean it has forgotten the manners its parent taught it. Soon after Google pulled the wraps off Android 5.0 Lollipop, Motorola was the first manufacturer to announce which of its handsets will be receiving the update.
The philosophy behind the move is 'typically Google' who garnish users of their older handsets with the latest Android builds. While Motorola has remained mum on when exactly the Lollipop updates will begin rolling out, given that they built the Nexus 6 for Google, they should sort of know their way around the new software.
Devices receiving the update:
Moto E
Moto G – Both the 2013 and the 2014 models, as well as the LTE variant
Moto X – Both 2013 and the 2014 models
Droid Ultra, Droid Maxx, Droid Mini
Apart from these devices, Motorola has also promised to announce the update for even more of its smartphone models. This process will however be dependent on whether the various carriers want to support the older models for a little longer and also based on the hardware requirements of the software.
Motorola's willingness to provide users with software upgrades, even on low-end devices like the Moto E, is bound to earn it some goodie points among consumers. The company's entire focus has been on bettering the smartphone experience, and its no surprise that Motorola considers the software to be a big part of that.
TAGS: Motorola, Moto E, Moto G, Moto X, Google, Android 5.0 Lollipop, Lenovo