LG Sneaks Us A Peek Of Its Beautiful Circular G Watch R | TechTree.com
LG Sneaks Us A Peek Of Its Beautiful Circular G Watch R
There's no word yet on the pricing, but the company tells us the device will be launched in Q4 of 2014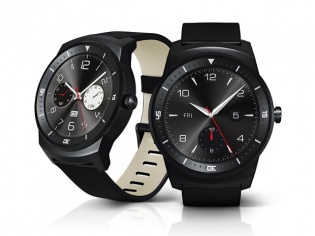 LG was the first manufacturer to bring an Android Wear device to the market, however, the unimaginative design of the G Watch failed to draw in buyers. Judging by the ruckus the Moto 360 has been creating, the company went back to the drawing board and has created its own beautiful circular smartwatch.
Meet the LG G Watch R, a smartwatch with a 1.3-inch plastic OLED display that takes up the entire face of the watch's round face. Like with the Moto 360, the screen rests in a stainless steel frame, and even has interchangeable calf leather straps.
Since the display is the most important bit of the G Watch R, LG is promising that the screen is viewable from any angle and even in direct sunlight. While the screen isn't made of premium materials like glass or sapphire, the use of plastic does lend it a level of durability, which is great for something resting on your wrist.
Among the many smartwatches we've seen so far, the G Watch R is the most analog watch-like in design, more than the Moto 360 even. Rest assured, it's not dumb, as it's powered by Android Wear which should offer a similar interface to what we've already seen. Getting notifications will be the mainstay, but the number of apps is growing by the day which should increase the abilities of smartwatches.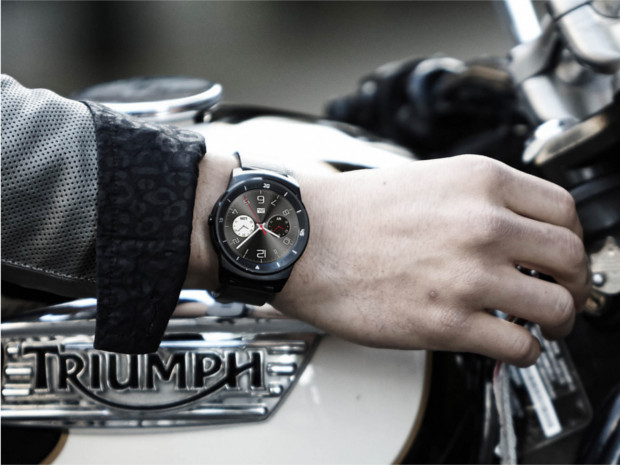 Hidden under that pretty screen and body is a 1.2GHz Snapdragon processor, coupled to 512MB of RAM. There's also 4GB of on board storage and a heart rate monitor that when paired with some of the neat fitness apps now available, should give it some pretty nifty fitness tracking abilities. Still, in terms of function, the G Watch R isn't really pushing the envelope, and its more of a design upgrade than anything.
However, given that smartwatches unlike other gadgets like phones and tablets have a fashion element to them, it's great to see such as beautifully designed product from LG. The previous G Watch now seems like a product that was just hacked together in record time to beat everyone else to the market, even though it wasn't badly built in any way.
[Also read: Cutting Corners: Are Square Smartwatches Dead?]
It hasn't been long since the original G Watch went on sale, but LG says the G Watch R will go on sale sometime in the fourth quarter of 2014. The company hasn't divulged any details on the pricing front, but we expect a lot to be riding on what Motorola decides to ask for the Moto 360. The smartwatch space is changing fast, and the first round of square smartwatches seem to be obsolete already. For now, circular smartwatches are in.
TAGS: LG, smartwatch, wearable, G Watch R, Moto 360, circular display