1,00,000 ASUS Zenfones Just Went On Sale | TechTree.com
1,00,000 ASUS Zenfones Just Went On Sale
With growing demand, there cannot be a better time to bring in more stocks than now.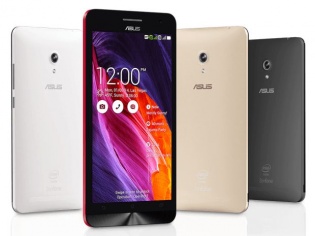 ASUS has pushed out a big chunk of its Zenfone stocks on Flipkart today. Yes, the Zenfones are back on sale. And they are available in a wide variety of options (black and white will run out of stock first). ASUS has decided to push out 1 lakh units of the same today in order to keep up with the high demand and reach out to fans before the festival season begins.
When it comes to specs and quality, the Zenfone is no slouch and with Xiaomi's smartphones being in a league of their own, ASUS is left to deal with brands like Motorola. The Zenfones have sold well in the past ever since they launched in the Indian market. The Taiwanese manufacturer's first attempt at building Android smartphones was indeed a successful one, considering that they managed to push out 2 lakh units of the Zenfone range last month.
Demand is high and we are pretty sure that stocks will run out before the end of the day. ASUS themselves are pretty sure that a stock of 1,00,000 smartphones is not enough for a market as big as India as Peter Chang, Regional Head, South Asia & Country Manager, ASUS India commented:
"Our experience for the Zenfone Series in India has been tremendous. Zenfones have successfully reached audiences in more than 300 cities all across India. In order to add to the festivity and reciprocate the constant demand received from Indian masses, we have announced the availability of 1 lakh units across variants. Although we believe that 1 lakh units would not be enough and we are still working towards augmenting the number of units to be available. This is an endeavour to convey our best wishes to all our existing and prospective customers and to reiterate of commitment towards delivering incredible."
More importantly, ASUS unlike Xiaomi has already begun seeding the Android KitKat 4.4 update to its smartphones. We have reviewed both the Zenfone 4 and 5 so you can click here to check out our reviews before you take the plunge.
TAGS: Mobile Phones, Android, ASUS Zenfone 5, ASUS Zenfone 4, ASUS Zenfone 6, ASUS