ASUS Now Seeding Android KitKat Updates To Its Zenfone 4, 5 and 6 | TechTree.com
ASUS Now Seeding Android KitKat Updates To Its Zenfone 4, 5 and 6
They are bit late, but it's indeed good news for Zenfone owners.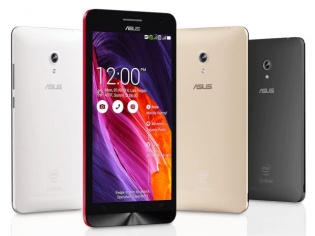 ASUS has begun seeding its Android KitKat update for its smartphones in India. The update will bring the ASUS Zenfone 4, Zenfone 5 and 6 up to speed with the rest of its Android competition with Android 4.4.2. Indeed they are a bit late to the game, but Zenfone users surely won't mind downloading the 456 MB update since it adds a ton of features to various parts of the smartphone.
The new Android KitKat update brings in some new features including a Do Not Disturb mode, an extended Easy Mode that will now include Contacts, Call Log, Dialer and Messaging apps that have been modified for improved readability. The Zen UI Launcher now includes, missed calls, unread e-mails and unread messages from VIP contacts that now also be displayed.
The camera also seems to have got a substantial update, which now includes Image Stabilisation (digital) and filter effects that work in the video mode. There is also the Data Transfer (migration assistance) app and an improved Omlet chat and FM Radio.
All-in-all a pretty hand update which make the sizeable download of 456 MB worthwhile. The update roll out has begun in China and Taiwan and will begin hitting smartphones in India gradually.
TAGS: Software, Android, Mobile Phones, ASUS Zenfone 5, ASUS