Qualcomm Now Pushing Out 64-Bit Chip Samples To Smartphone Makers
Says that we should expect the first Snapdragon 810 and 808 powered handsets to arrive in 2015 Q2.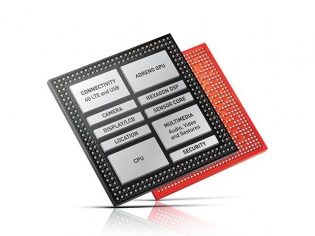 Qualcomm is literally playing catch up right now. While the chipmaker does have support from almost every Android smartphone maker out there, it has yet to deliver its first high-end octa-core 64-bit chipset. News is, that Qualcomm has already begun sending out samples of these chipsets to smartphone makers in hopes that the first smartphones to sport them would be out by the first half of 2015.
While the Snapdragon 410 has been out for sometime and the 615 has already made its appearance on the HTC Desire 820, these are still mid-range 64-bit chipsets that we are talking about. While smartphone makers are not in a hurry as Google has yet to out Android L (with 64-bit support) they do need to keep up with the competition (Apple) that had moved to a faster platform almost a year ago.
Qualcomm says that the Snapdragon 810 and 808 will work with both 32-bit and 64-bit operating systems. As for the internals, we get treated to 4 x Cortex A57 cores (that replace the current A15s) plus the 4 x Cortex A53 cores (that will replace the A7s). The manufacturing process will also be shifting from the current 28 nm process to the 20 nm that Samsung and Apple have been working with for long.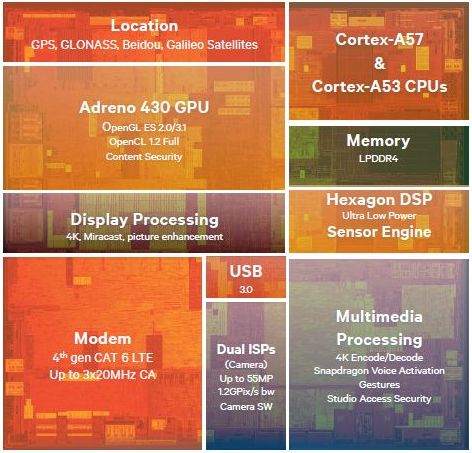 As for the graphics, The Snapdragon 810 will use the high-end Adreno 430, bringing a 30% bump in graphics performance, while the 808 will use a slightly lower-powered Adreno 418. Also included is the updated Category 6 LTE modem and the LPDDR4 memory that should bring a substantial boost.
It is indeed fun to see Qualcomm eat its own words by switching to octa-core processing after it teased MediaTek for doing the same sometime back. Samsung has always gone for more cores since the beginning and indeed, they do come with some power-saving advantages visible from its smartphones and tablets.
Progress is a bit slow in the Android camp for now as Google has yet to deliver Android L and kickstart the 64-bit revolution for Android smartphones and tablets. While Google's upcoming Nexus smartphone will still sport a 32-bit chipset in the form of the Snapdragon 805, Android still has a long way to go before it steps into the 64-bit game and competes with Apple's offerings.
TAGS: Mobile Phones, Android, processors, Hardware, Qualcomm