BlackBerry Has Another Passport-Like Odd-Looking Device In The Works | TechTree.com
BlackBerry Has Another Passport-Like Odd-Looking Device In The Works
The company has apparently showed it off to carriers as well with positive response.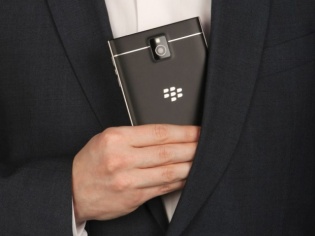 BlackBerry seems to be doing what Nokia used to do a decade ago, have the 'wow' factor for its devices every time a new product was launched. While the recently launched BlackBerry Passport does come in an odd shape, BlackBerry Devices Head, Ron Louks claims that the handset has already received about 2,00,000 pre-orders for the device in America. Apparently in an interview with Reuters, Ron Louks also claimed that there is another concept device similar to the Passport (odd-shaped) already in the works.
The Passport has already launched in India as we reported earlier, but whether or not is a success clearly depends on the number of BlackBerry faithful who have been waiting for such a device for long. The new unconventional device that the Devices Head spoke about (has yet to surface through leaks) has apparently even got the nod from carriers with positive feedback.
New device will be announced soon, Louks also mentioned that BlackBerry is excited about the Classic (the successor to the Bold 9900) as well. Moreover, the company that is now more focussed on software than hardware, says that it already has plans to build a successor to both the Passport and the Classic.
New form-factors are something that Nokia (now Microsoft) was used to bringing to the smartphone game. With BlackBerry having a bit of muscle to flex, and having to ability to take its own decisions, we could indeed be seeing some unique form factors coming from the Canadian smartphone maker.