Leaked: BlackBerry Gets "Physical" With Its Upcoming Classic Smartphone | TechTree.com
Leaked: BlackBerry Gets "Physical" With Its Upcoming Classic Smartphone
Indeed the company seems to have clearly gone back to its roots with this offering.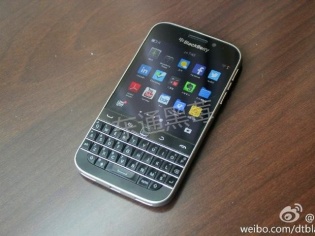 BlackBerry purists were clearly jumping for joy when CEO John Chen showcased the BlackBerry Classic along with the odd-sized Passport handset at the recent annual general meeting. Indeed the company wanted to go back to roots, calling out to the BlackBerry faithful who have waited years to get their hands on what they think would be a 'BlackBerry smartphone'. Now that the Passport has leaked out completely, it makes sense that the Classic shows up sooner or later; and now that seems to have finally happened.
The leaked images show the BlackBerry Classic in all its physical glory, loaded with buttons all over the device. The back button, the click-happy trackpad and call answer/end keys; they are all there. The handset gets compared to the Bold 9900 and the recently launched Q10 as well. Post that the leaker places it aside a the old Porsche Design P'9981 as well (you can click on the source link for that).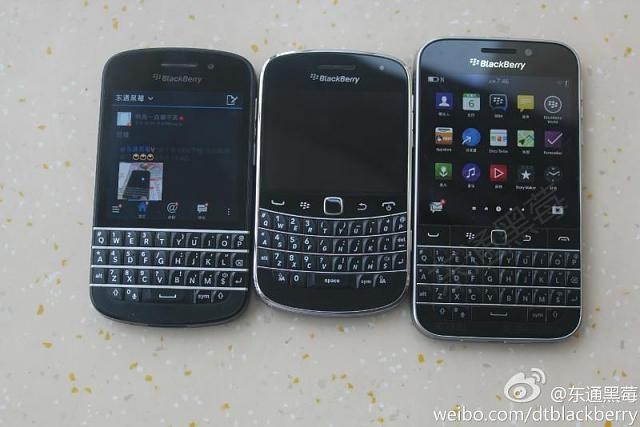 Indeed the company thinks that it will be breaking ground with the Passport and bringing innovation to the smartphone space with its unique features. We would agree to that, as the Passport would appeal to new BlackBerry users who want to try out something different while the Classic brings back the old folks who had moved to other mobile ecosystems until the company came out with a buttoned smartphone, which now finally seems to have materialized. The Canadian smartphone maker has already scheduled an event for the 24th of September for the launch of the Passport; hopefully we should hear about the Classic as well.
TAGS: Mobile Phones, BlackBerry OS 10, BlackBerry Passport, BlackBerry Classic